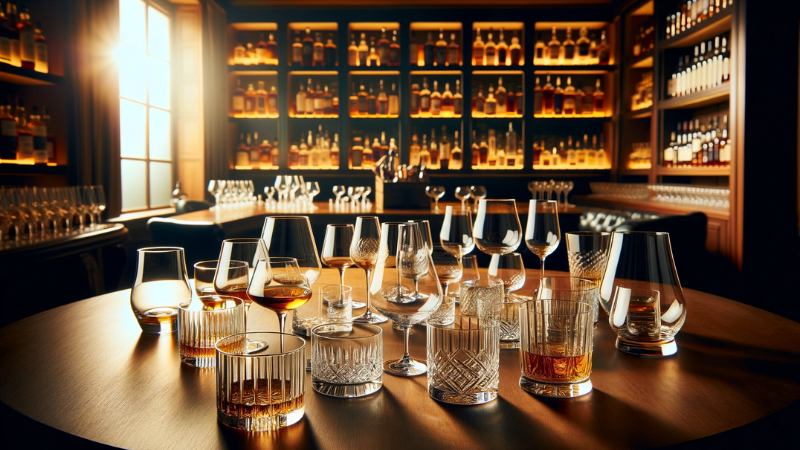 Bulk Whiskey Glasses
Indulge in the timeless allure of our Bulk Whiskey Glasses collection. Elevate your drinking experience with these expertly crafted glasses, designed for connoisseurs who appreciate both style and substance. Whether enjoying a solo sip or hosting a gathering, our whiskey glasses add a touch of sophistication to every pour.
Wholesale Whiskey Glassses
Why Choose Our Bulk Whiskey Glasses?
Our wholesale whiskey glasses are the epitome of elegance and functionality. Crafted with precision and attention to detail, each glass in our collection is designed to enhance the whiskey-drinking experience. From classic to contemporary styles, our wholesale offerings cater to a diverse range of preferences, ensuring that businesses can find the perfect fit for their clientele.
What Styles Define Our Wholesale Whiskey Glass Collection?
Dive into a world of sophistication with our diverse range of whiskey glass styles. Whether you prefer the timeless appeal of traditional tumblers or the modern touch of sleek, minimalist designs, our wholesale collection has it all. Our styles aren't just about aesthetics; they're a testament to the craftsmanship and innovation that sets our whiskey glasses apart in the market.
What Sets Our Wholesale Whiskey Glasses Apart?
What makes our wholesale whiskey glasses truly exceptional is the meticulous attention we dedicate to every detail. We take pride in using premium materials that not only elevate the visual appeal but also ensure durability. The fusion of design and functionality creates a product that not only looks exquisite but also stands the test of time, making our wholesale whiskey glasses a class above the rest.
How Can Bulk Ordering Benefit Your Business?
Elevate your business with the cost-effective advantages of our bulk ordering options. By choosing our wholesale whiskey glasses, businesses can enjoy significant cost savings without compromising on quality. Whether you're stocking up for a bustling bar, a chic restaurant, or a retail establishment, our bulk ordering options are tailored to meet your needs, making it easier than ever to elevate your establishment's drinking experience.