Mt. Blanc Crystal Whiskey Glasses Set of 2
Sale price
$29.95 USD
Regular price
Unit price
per
Free Shipping On orders over $30
Worry Free Returns Within 30 Days
Complete your whiskey collection with the Mt. Blanc whiskey glass.

TRUE TO SCALE REPLICA OF MONT BLANC MOUNTAIN: Each crystal glass features a raised bottom that mimics the great walls of the mighty Mont Blanc. Unique mountain relief bottom chills and aerates whiskey, bourbon, scotch, tequila, and more as you swirl liqour in glass.Store Whiskey Glasses in the freezer, pour, aerate and enjoy; Beautifully crafted, functional, heavy glass bottom mountain design creates the perfect sipping experience.
PROPRIETARY CHILL CHARGE SYSTEM: Made from durable X1 Crystalline designed to chill liquor in just 18 seconds. When stored in the freezer, the peaks chill and aerate; No more cumbersome whiskey stones or messy oversized ice cubes.
WHISKEY GIFTS FOR MEN: Even our packaging makes a statement; Each dishwasher safe freezable cocktail glass is individually wrapped in monogrammed paper and protected on four sides; Mont Blanc Crystal Whiskey Glasses Gift Set of 2 makes the ultimate statement.
Specifications
Brand:LIITON
Material:Glass
Colour:Transparent
Capacity:10 oz
Special feature: Break Resistant, Insulated
Style:Fine
Theme: Mountain
Occasion: Christmas Birthday, Father's day
Shape: Round
Pattern: Solid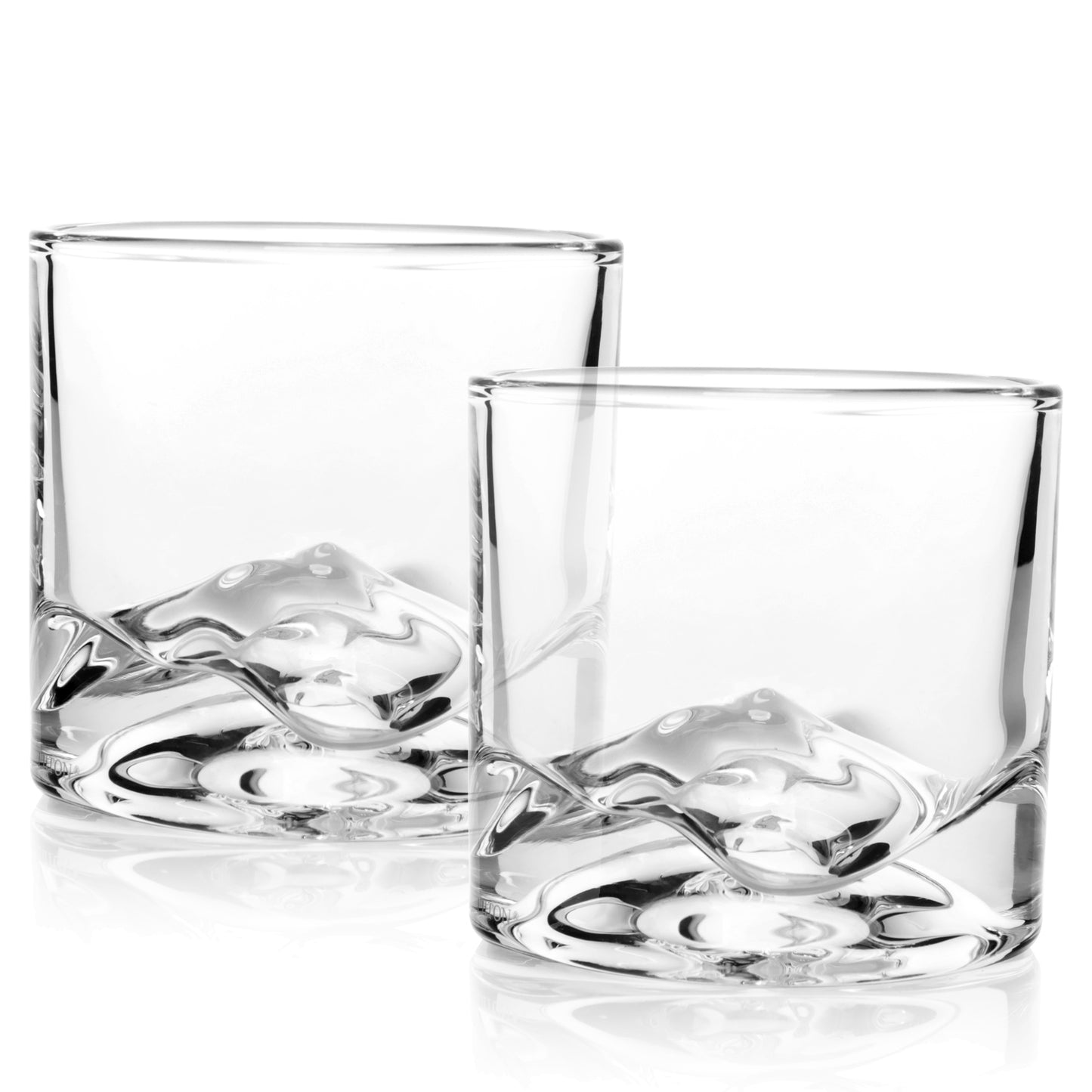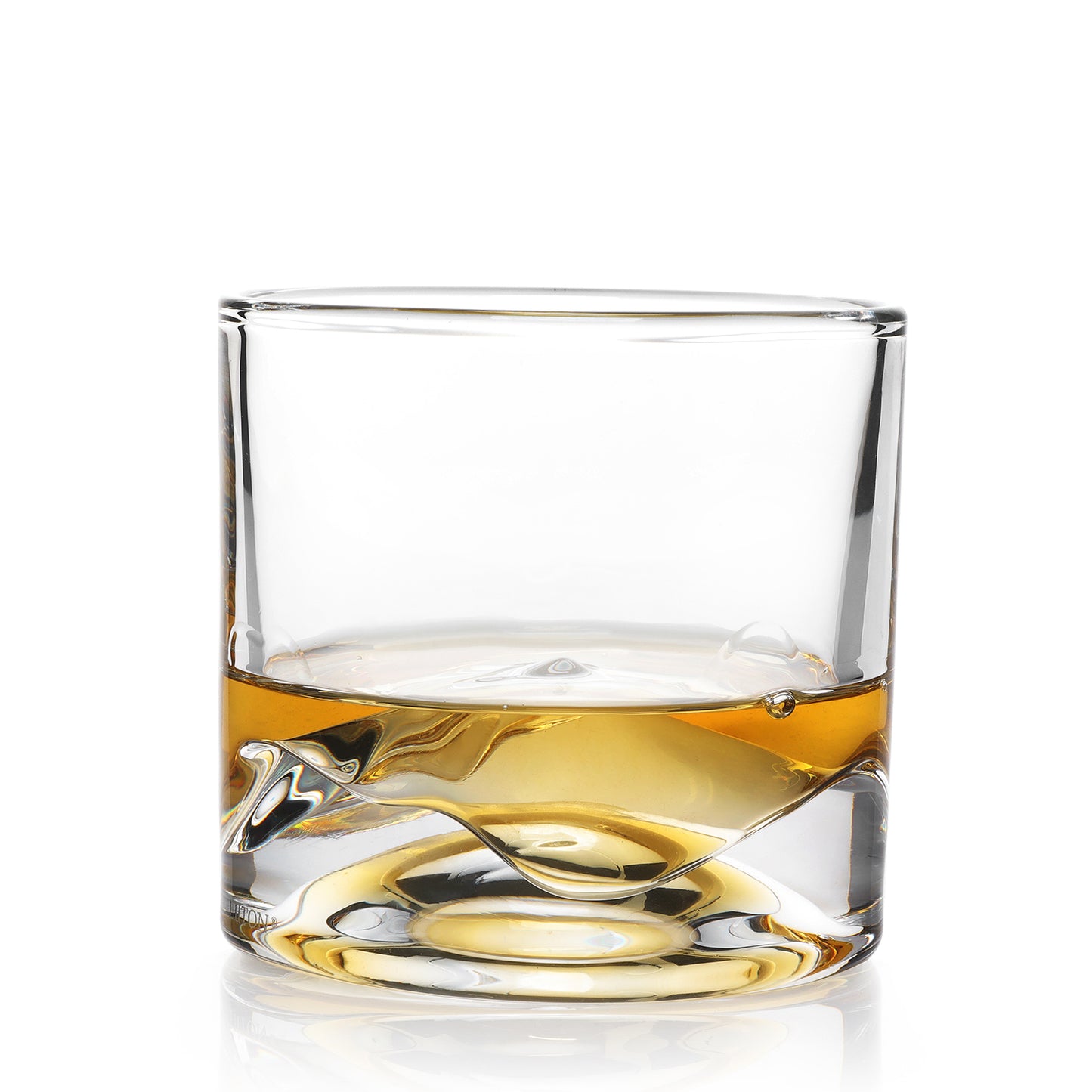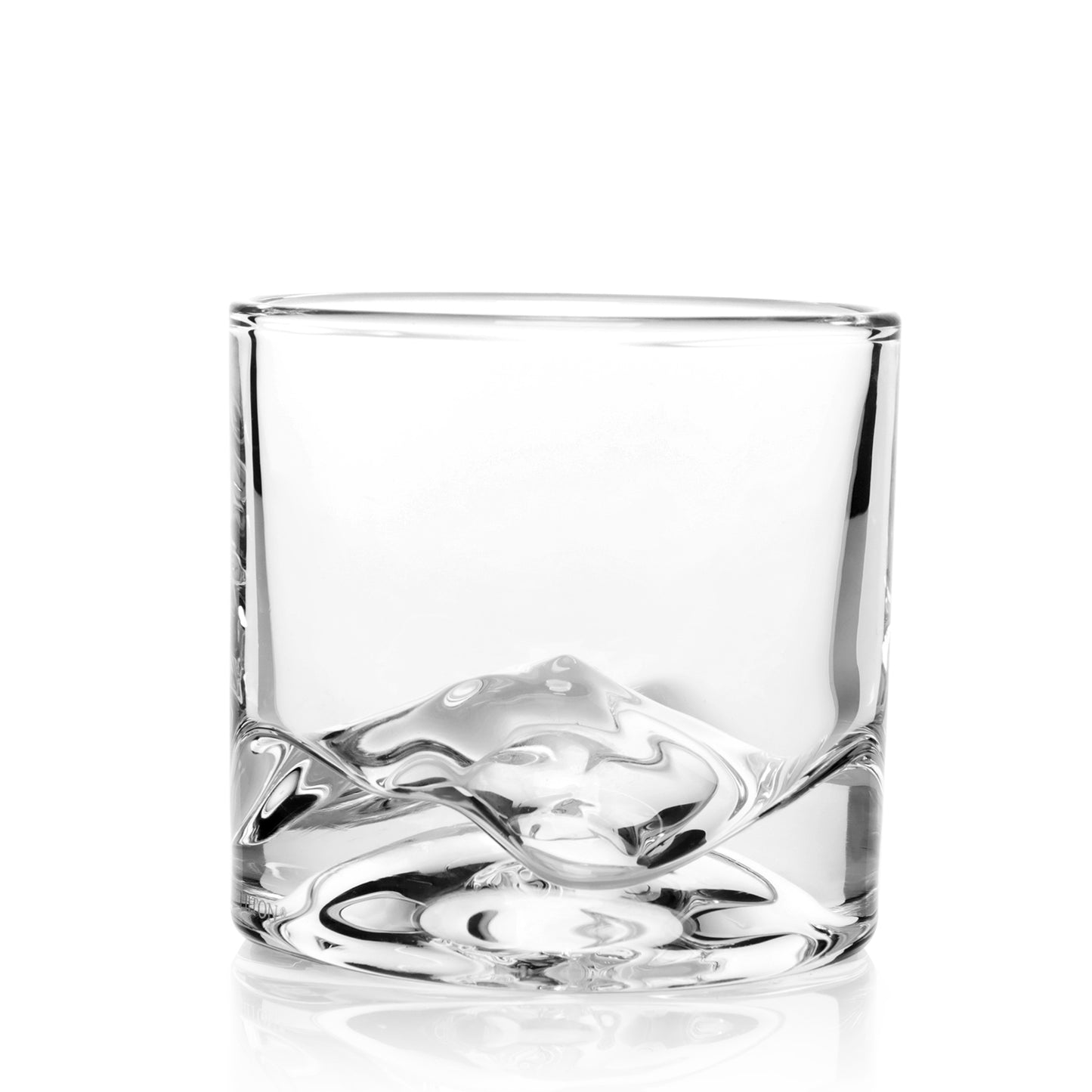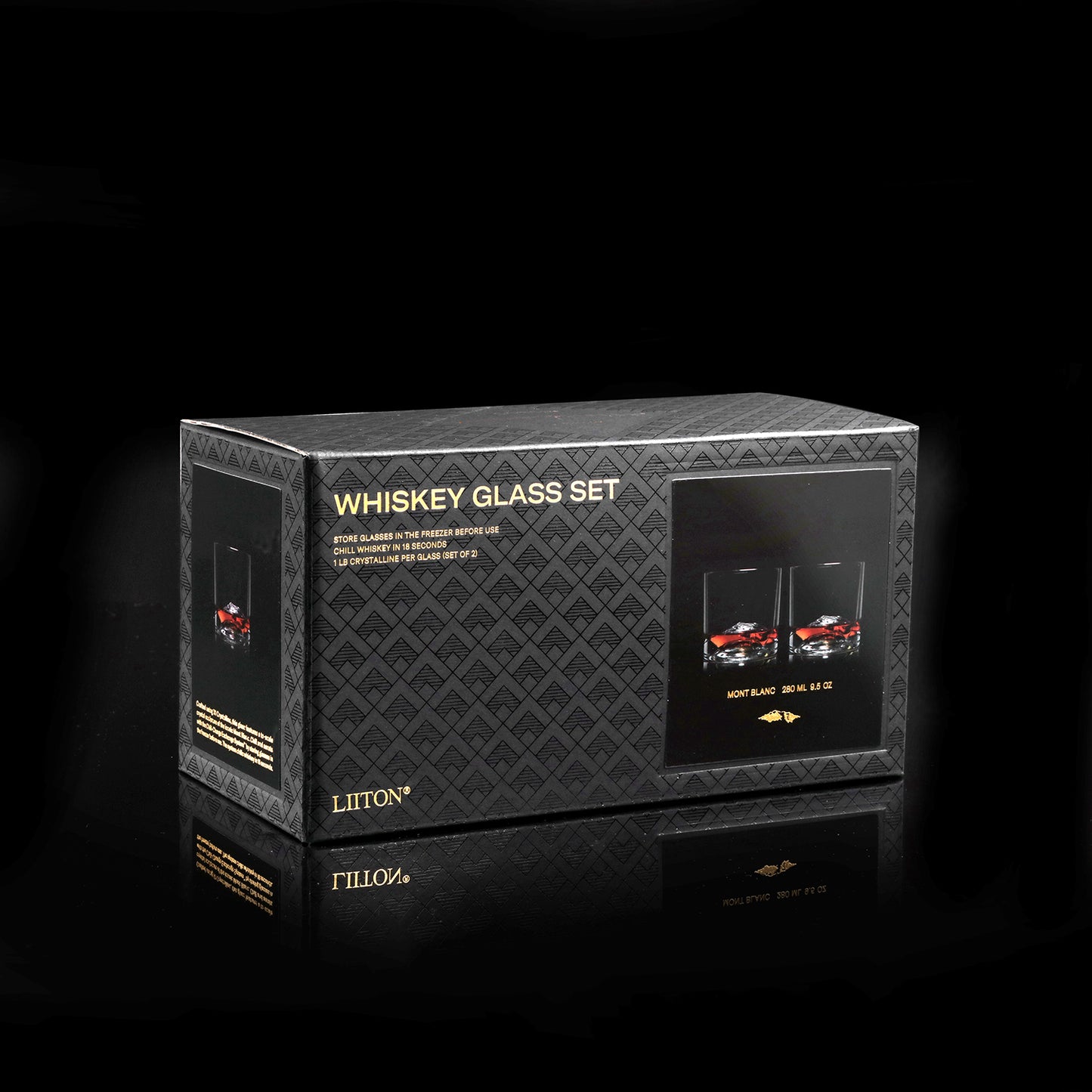 FAQ's
What makes Liiton Whiskey glasses unique ?

Liiton whiskey glasses are uniquely designed to enhance the whiskey-drinking experience. They feature a carefully crafted shape that concentrates the aromas, allowing you to fully appreciate the nuanced flavours. Our glasses are made from premium lead-free crystal, ensuring exceptional clarity and brilliance.
Are Liiton Whiskey glasses dishwater safe?

Yes, Liiton whiskey glasses are dishwasher safe. However, to preserve the longevity and shine of the glasses, we recommend hand washing them with mild detergent and warm water. Gently dry them with a soft cloth to avoid water spots.
What is the ideal capacity of a Grand Canyon Whiskey glass?

Liiton whiskey glasses have an ideal capacity of 283 gms size ensures that you have ample room to swirl the whiskey, allowing it to aerate and release its full flavours and aromas.
Are Liiton whiskey glasses suitable for both beginners and connoisseurs?

Absolutely! Liiton whiskey glasses are designed to cater to both beginners and seasoned connoisseurs alike. Our glasses enhance the drinking experience, allowing everyone to fully appreciate the subtleties and complexities of their whiskey.
Can I purchase Liiton whiskey glasses in a set?

Yes, Liiton whiskey glasses are available for purchase in sets of 2 & 4 respectively as well as in sets. We offer various set options to cater to different preferences, whether you're looking for a personal set or a gift for someone special.
What is your return policy?

At Liiton Bareware, we strive for customer satisfaction. If you're not completely satisfied with your purchase, please reach out to our customer service within 30 days of receiving your order, and we will assist you with the return or exchange process.If you have any further questions or need additional assistance, please don't hesitate to contact our customer support team.