Best Gifts for Bourbon Lovers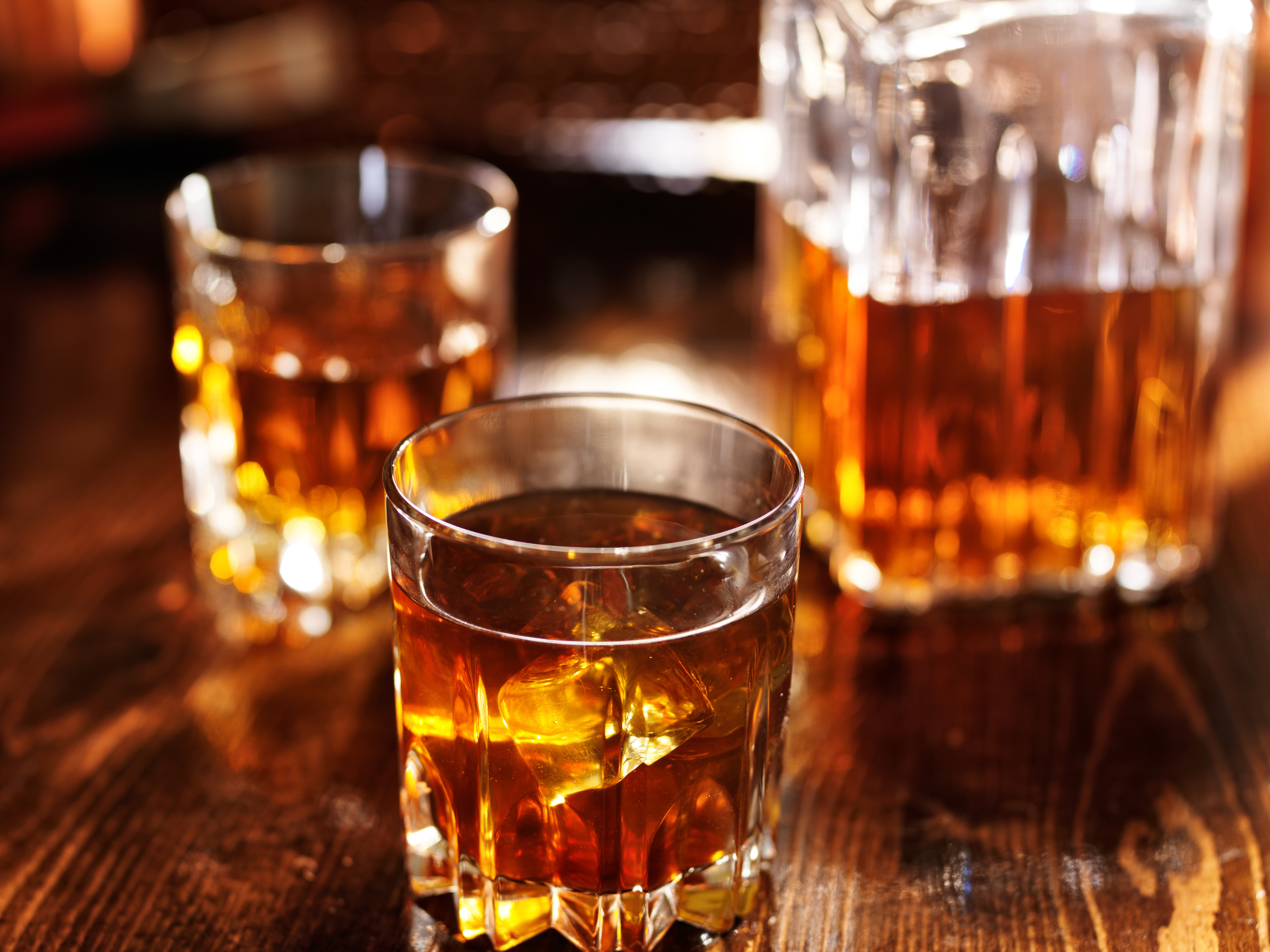 The renowned American whiskey, bourbon, has a devoted following all around the world. Bourbon has evolved from a simple spirit into a passion thanks to its lengthy history, distinctive flavor profile, and wide variety. Finding the ideal present for a particular someone who is a die-hard bourbon enthusiast may be a joyous endeavor. There are many thoughtful presents that will enhance their bourbon experience, whether they enjoy the silky caramel flavors, the comforting oak, or the skill that went into each bottle. This guide will help you traverse the world of whiskey-themed gifts and surprise your bourbon enthusiast with a gift that genuinely speaks to their enthusiasm, from distinctive glassware and beautiful decanters to gourmet delicacies and instructional books. So, raise a glass and let's explore the wonderful array of gift ideas for bourbon lovers.
Glassware and Accessories
Elevate the bourbon experience with exquisite crystal bourbon glasses, spherical ice molds that enhance the drinking experience, and stylish classic flasks for on-the-go bourbon enjoyment.
Crystal Bourbon Glasses
For bourbon lovers, crystal whiskey glasses make a wonderful present. These glasses, which are made with elegance and accuracy, raise the bar for bourbon consumption. The amber liquid is made more appealing visually by the clear glass, which also lets the bourbon's deep hues shine through. These glasses' delicate yet durable design guarantees a secure grip and a classy drinking experience. The bourbon flows smoothly onto the mouth thanks to the smooth rims, letting the nuances to be completely appreciated. Crystal bourbon glasses are a prized gift that will be remembered for years to come because they give a touch of sophistication to any home bar or whiskey collection with their timeless beauty.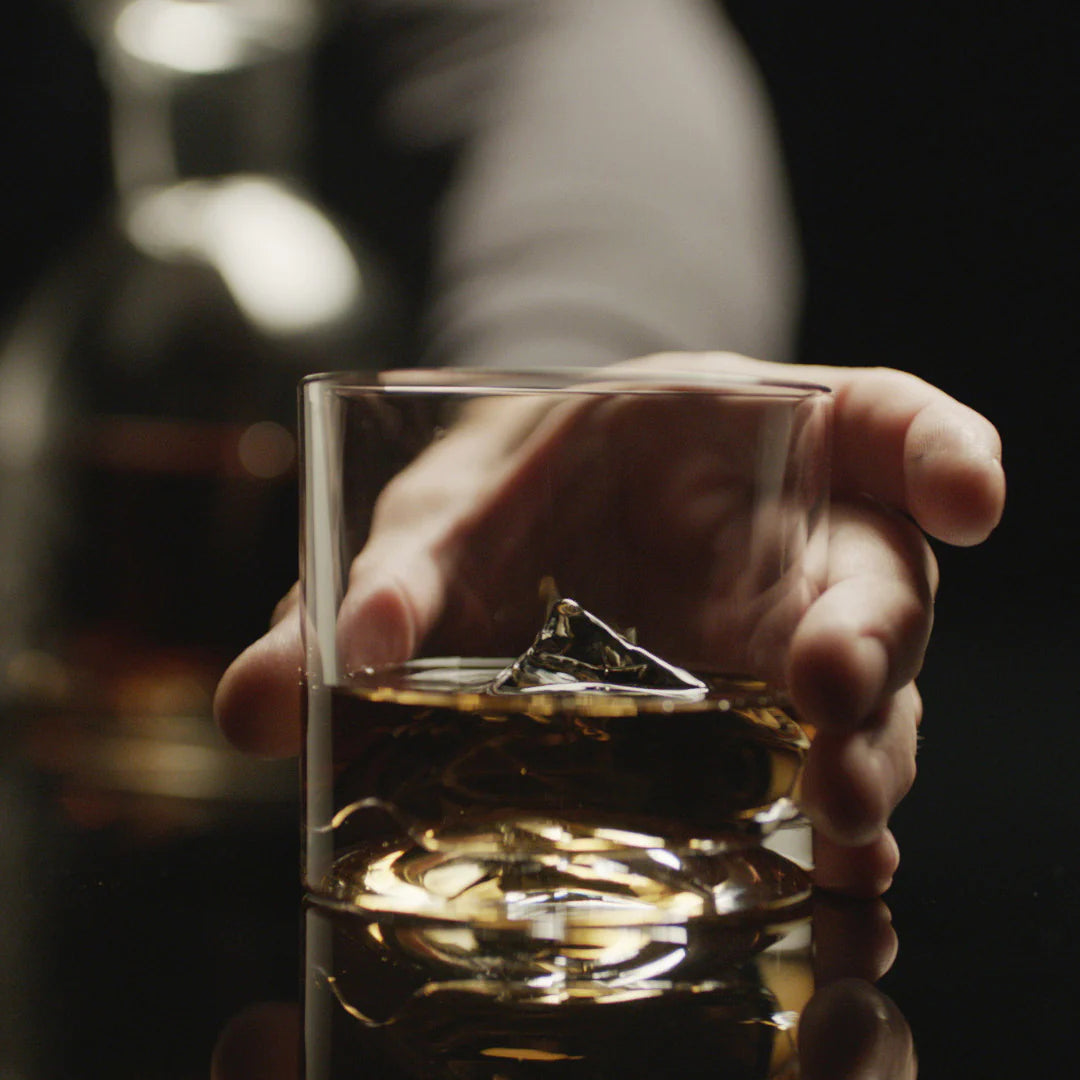 Liiton $29.95 - $59.95
Tovolo Sphere Ice Molds
For bourbon fans who value a perfectly cold beverage, Tovolo Sphere Ice Molds make wonderful presents. These unique molds produce sizable, spherical ice balls that melt gradually, protecting the flavor and quality of the bourbon without diluting it. The distinctive design guarantees that the ice balls are impurity-free and crystal transparent, lending the bourbon glass a touch of refinement. Bourbon lovers can enjoy their drink at their own pace as the ice slowly sheds its coolness without diluting the flavor thanks to the slow melting quality of these ice spheres. Tovolo Sphere Ice Molds are made of sturdy, BPA-free materials, and they're simple to use and clean, making them a useful and fashionable addition to any bourbon lover's barware collection. Using these molds, enthusiasts of bourbon can enjoy a perfectly chilled glass of their favorite spirit, enhancing their drinking experience to new heights.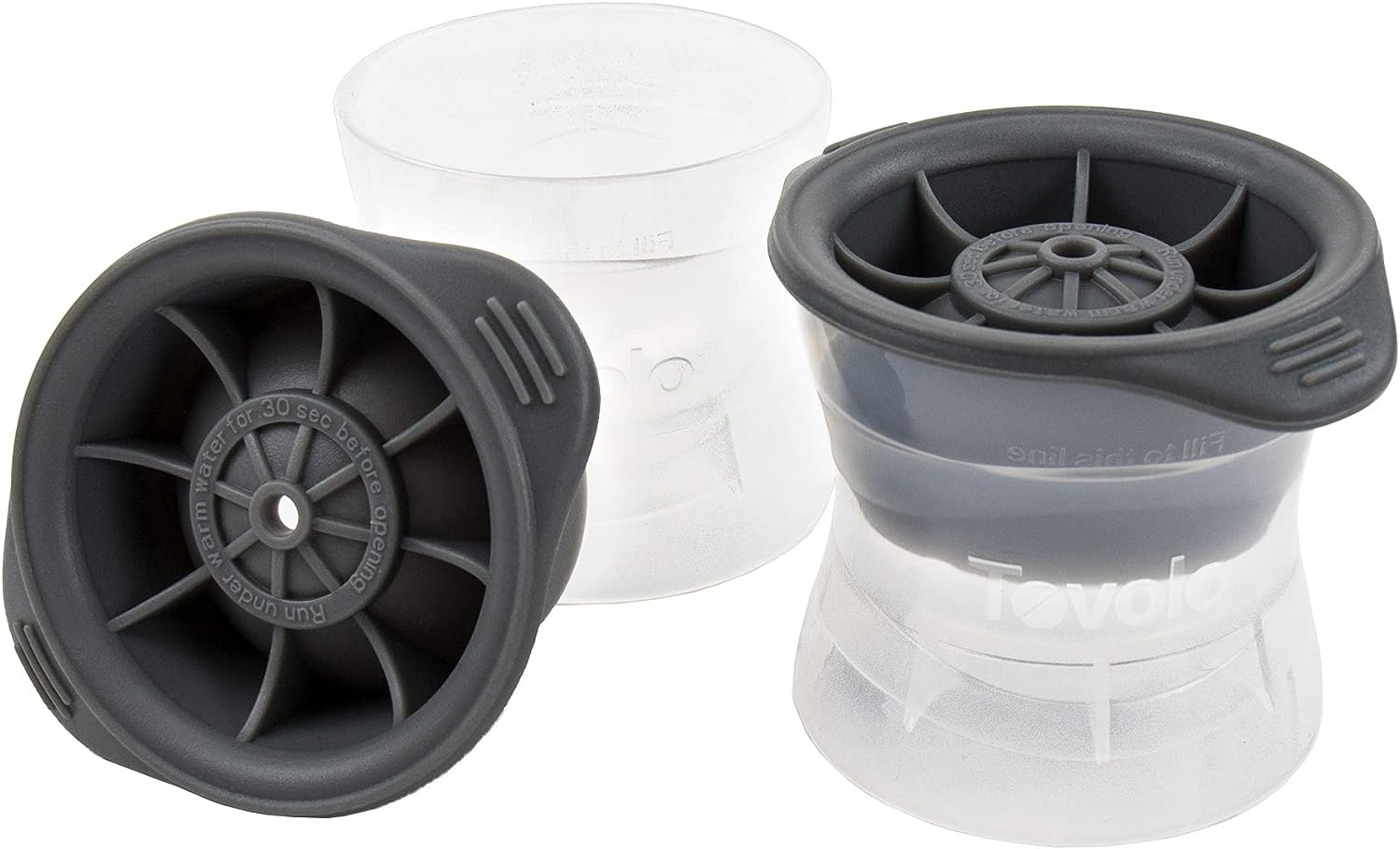 Amazon $11.99
Stanley Classic Flask
The Stanley Classic Flask is a perfect gift for bourbon lovers on the go. This flask combines functionality and durability, making it an ideal companion for outdoor adventures or casual outings. Crafted with stainless steel and a rugged design, it can withstand the rigors of any adventure while keeping the bourbon securely contained. Its compact size and leak-proof cap make it easy to slip into a pocket or bag, ensuring a quick and discreet sip whenever desired. The flask's timeless style and iconic Stanley branding add a touch of nostalgia and charm. Whether it's for camping trips, hiking excursions, or simply enjoying a drink on the move, the Stanley Classic Flask is a reliable and stylish choice for bourbon enthusiasts to enjoy their favorite spirit wherever they may wander.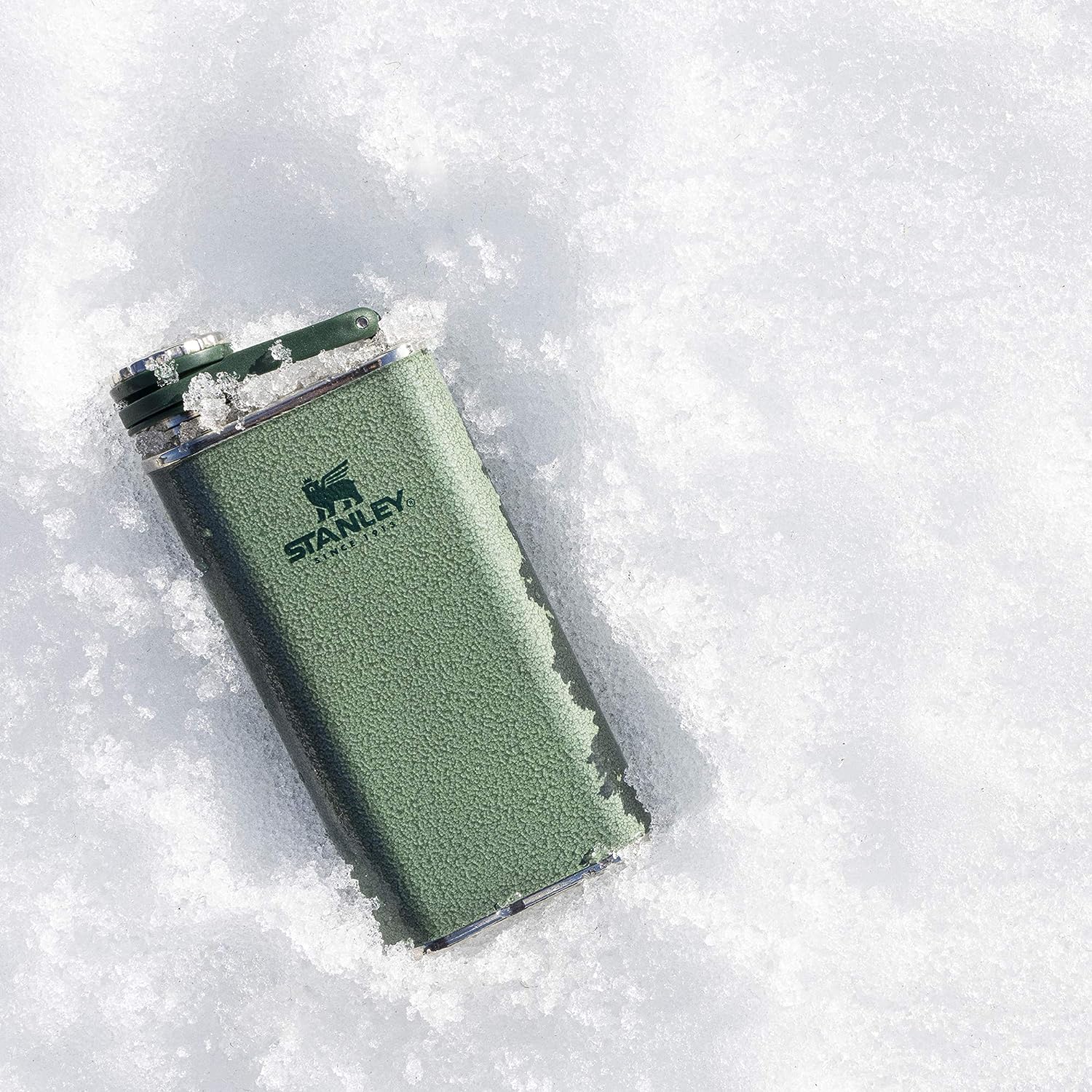 Amazon $7.99
Jacob Bromwell Kentucky Round Flask
For bourbon fans who value a dash of old charm, the Jacob Bromwell Kentucky Round Flask makes a fantastic gift. This flask is expertly created utilizing age-old methods that have been handed down through the centuries. Its distinctive spherical design and copper structure arouse memories of bygone workmanship. The flask's compact size and portability make it ideal to bring along for outdoor excursions or special occasions. The bourbon is kept safe and leak-free thanks to the tight-fitting screw-on cap. The Jacob Bromwell Kentucky Round Flask not only holds a favorite spirit but also conveys a tale of time-honored tradition thanks to its rustic and genuine charm. Bourbon lovers will treasure this fashionable and useful item for many years to come.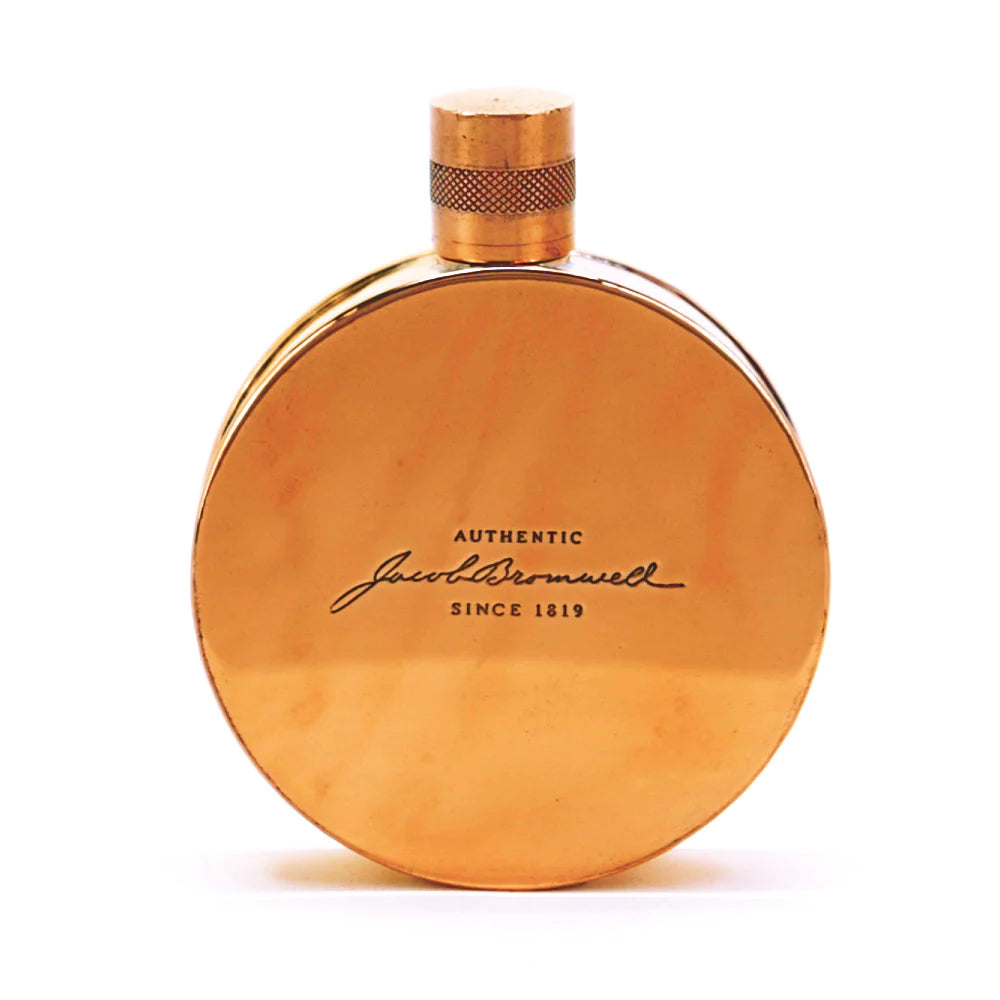 Ebay $129
Glass Whiskey Decanter Set
A classy and fashionable gift for bourbon fans who value presentational skills is the Glass Whiskey Decanter Set. This set, which consists of a gorgeous glass decanter and glasses that match, was created to improve the visual attractiveness of bourbon and the drinking experience. The matching glasses are the ideal size for drinking and enjoying the flavors, and the decanter enables bourbon aficionados to present their preferred spirits in an elegant and classic way. Bourbon's deep amber colours can shine through the clear glass design, making for an eye-catching presentation. This decanter set elevates any home bar or whiskey collection with its elegant appearance and focus on detail. The Glass is perfect for both special events and everyday enjoyment.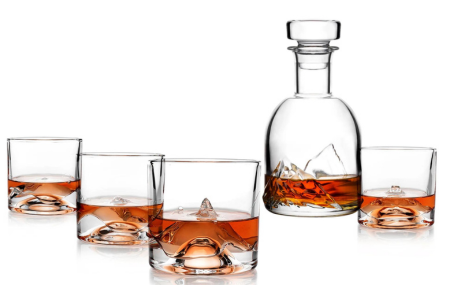 Liiton $149 - $499
Bourbon Stones
Bourbon Stones are a sophisticated and innovative accessory designed to enhance the bourbon drinking experience. Crafted specifically for bourbon enthusiasts, these stones provide an alternative to traditional ice cubes that can dilute the flavors of the spirit. Made from natural stones like granite or soapstone, Bourbon Stones are meticulously crafted and polished to perfection. They are designed to be chilled in the freezer and then added to a glass of bourbon, allowing the stones to gently cool the drink without compromising its taste. Elevate your bourbon drinking ritual with Bourbon Stones and savor the true essence of your favorite bourbon without any dilution.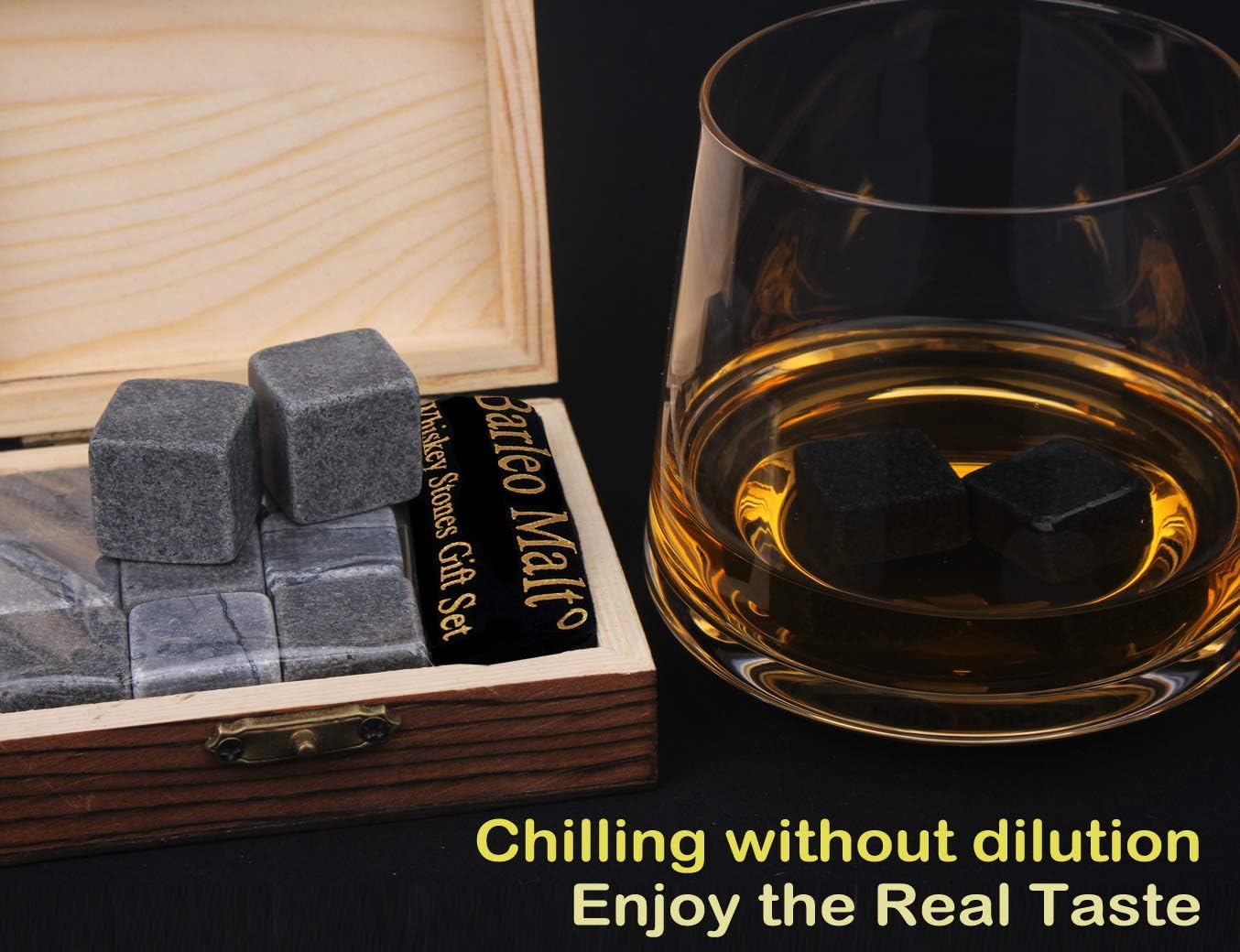 Amazon $12.99
Cocktail Ingredients and Mixers
Here you'll find barrel-aged maple syrup to give beverages a sweet and savory touch, as well as a 5-pack package of bitters to enhance bourbon cocktails.
Hella Cocktail Co. Bitters 5-Pack Set
For bourbon fans looking to up their cocktail game, the Hella Cocktail Co. Bitters 5-Pack Set is a fantastic present. This collection of handcrafted bitters, each with a distinctive flavor profile, gives bourbon-based beverages more depth and complexity. This package provides a variety of options to improve various bourbon cocktails, from the traditional aromatic bitters to the citrus-forward orange bitters and the robust and spicy aromatic bitters. Hella Cocktail Co. bitters are a delicious and harmonious accent to any beverage because to their meticulous attention to detail and high-quality ingredients. Bourbon lovers may explore and let their creativity run wild with this 5-pack package, creating unique drinks that perfectly pair with their favorite bourbons. It's a present that encourages world travel and excitement.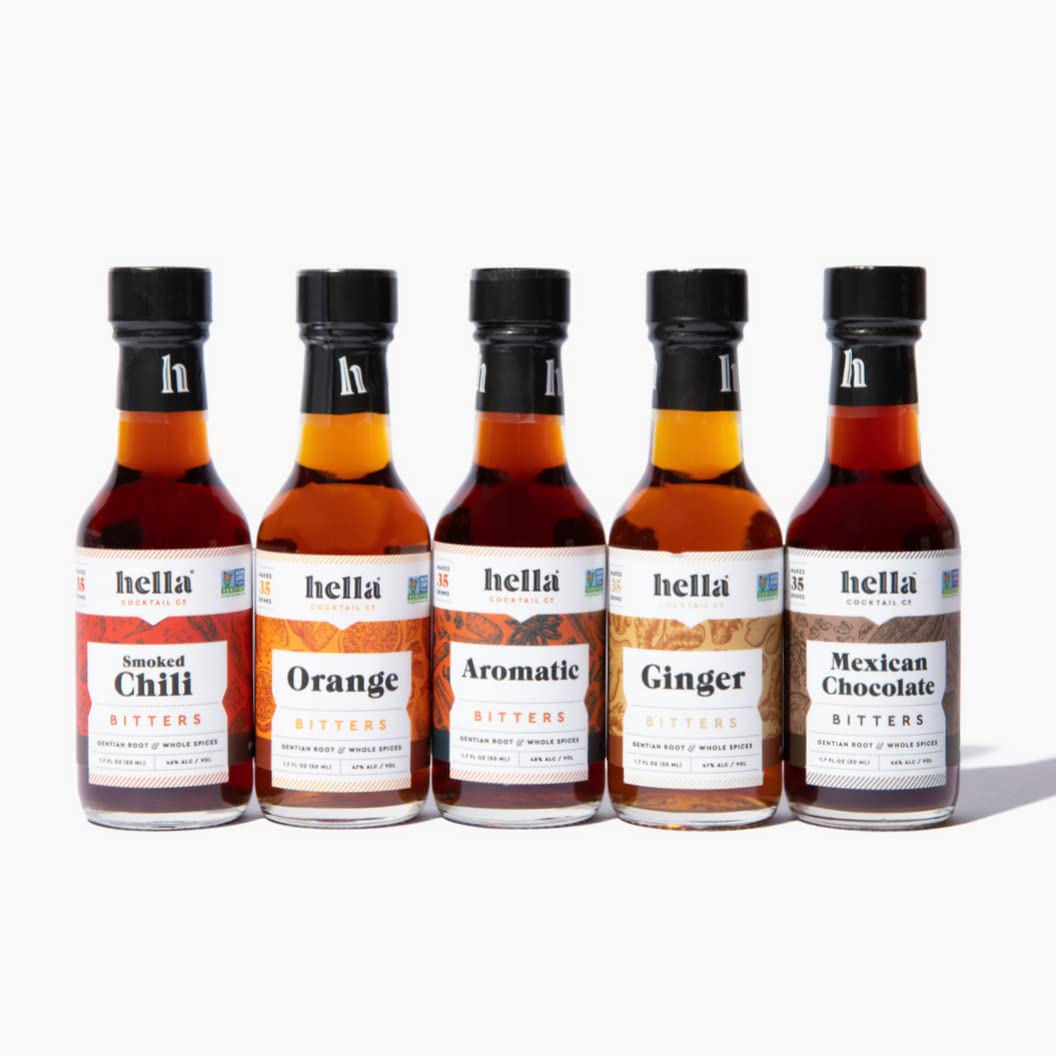 Amazon $37.95
Food and Drink
Check out these amazing bourbon-infused food and drinks for a perfect gift for bourbon lovers.
Bourbon Infused Coffee
Bourbon Infused Coffee makes a fun gift for bourbon lovers who also enjoy their morning cup of coffee. This unique blend combines the flavors of two popular beverages and infuses premium his coffee beans with the essence of bourbon. The result is a rich, aromatic coffee with subtle notes of caramel, vanilla and oak, reminiscent of fine bourbon flavors. This specialty coffee is a great start to the day and a delicious and fun change to your morning routine. Packaged in a handsome gift tin, Bourbon-Infused Coffee makes a thoughtful gift for bourbon lovers to enjoy the essence of their favorite spirit in a different way.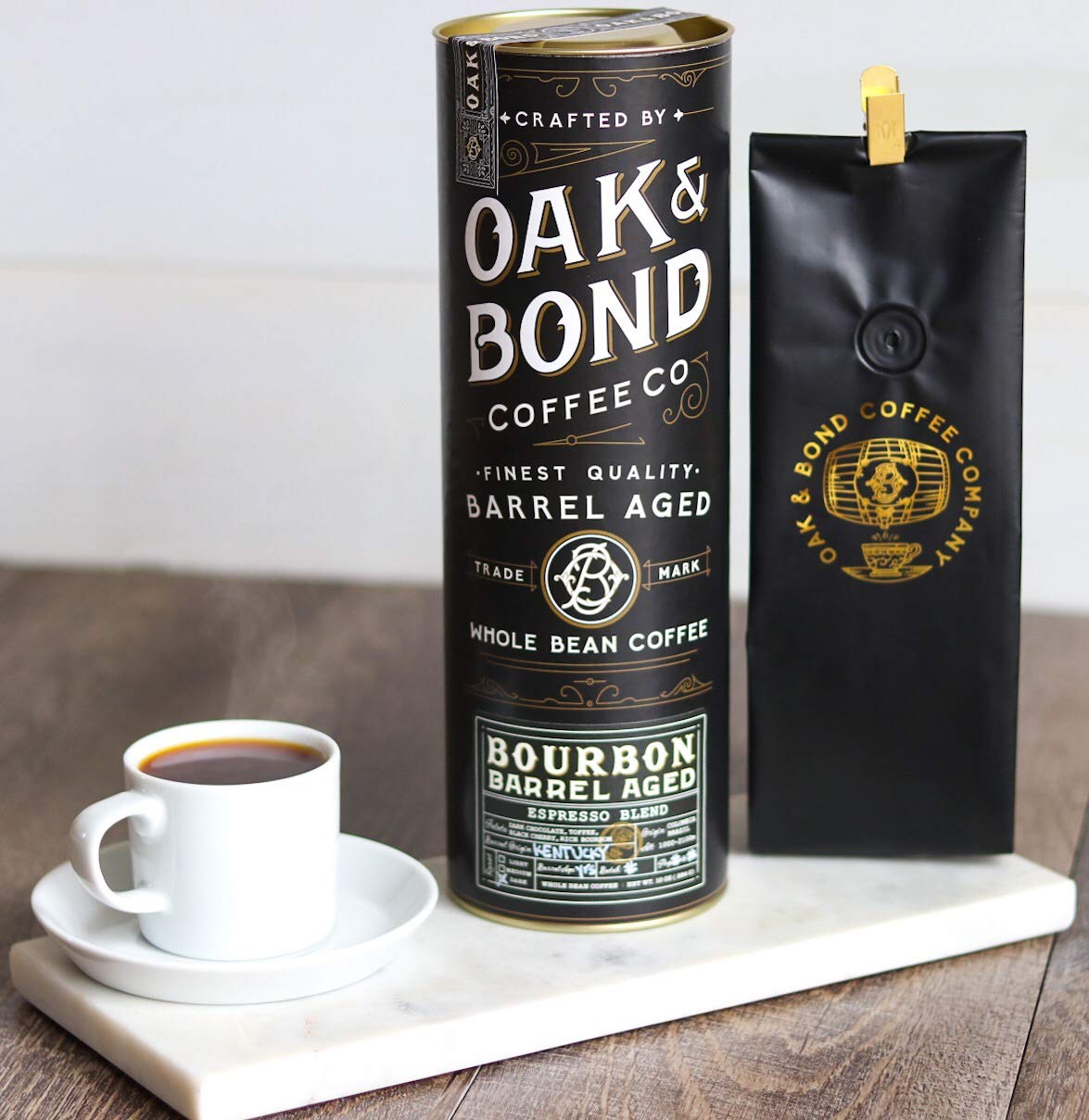 Amazon $43.94
Raaka Bourbon Cask Aged Dark Chocolate
Raaka Bourbon Cask Aged Dark Chocolate is a delightful treat created especially for bourbon enthusiasts. This one-of-a-kind chocolate combines dark chocolate's rich flavors with the distinct scent of old bourbon. Its cocoa beans are meticulously picked and ethically procured, ensuring a premium quality experience. Raaka Bourbon Cask Aged Dark Chocolate will take you on a sensory adventure.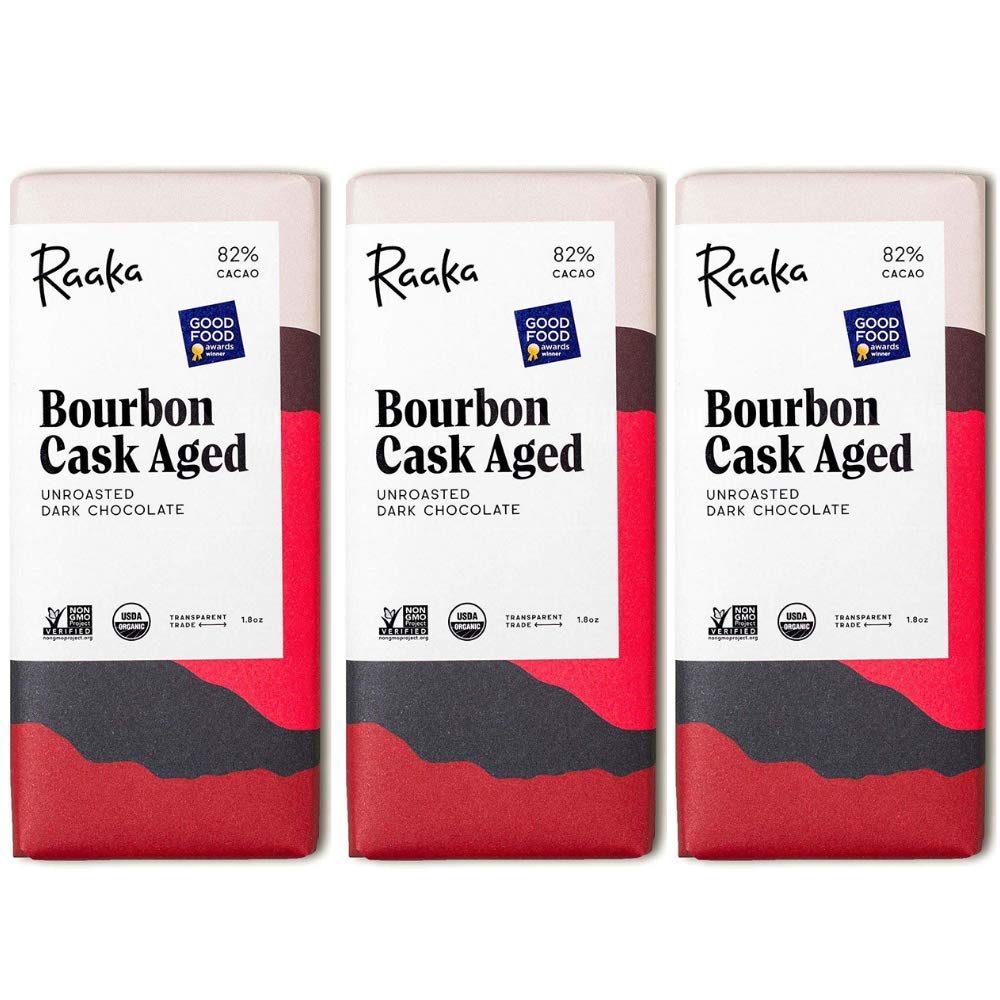 Amazon $24.95
Bourbon chocolates
These delicious confections combine the rich creaminess of chocolate with the distinct flavors of bourbon, creating a harmonious blend of gourmet flavors. Each chocolate is carefully crafted from high-quality ingredients, ensuring a premium taste experience. The bourbon filling adds warmth and subtle complexity to the chocolate, elevating it to a level of elegance and sophistication. Whether enjoyed as an after-dinner treat or as a special gift, chocolate bourbon offers a delicious fusion of two beloved indulgences in one irresistible bite.
Amazon $69.99
Entertainment and Games
Test your bourbon knowledge and have fun with the Bourbon Trek Trivia Game, perfect for bourbon enthusiasts looking for a bit of entertainment.
Bourbon Trek Trivia Game
Bourbon Trek Trivia Game is a thrilling and entertaining experience tailored for bourbon enthusiasts and trivia aficionados alike. This engaging game combines the world of bourbon with a captivating trivia challenge, allowing players to test their knowledge while exploring the fascinating realm of bourbon. With each question, players dive into the rich history, production techniques, and iconic distilleries of bourbon, all while competing to see who can answer the most accurately. The game provides an opportunity to discover lesser-known facts about bourbon, expand one's understanding of the spirit, and engage in friendly competition with fellow bourbon enthusiasts. Bourbon Trek Trivia Game is not only a fun pastime but also an educational journey that deepens appreciation for the craft and heritage behind this beloved beverage. Grab a glass of bourbon, gather your friends, and embark on a bourbon-themed adventure with the Bourbon Trek Trivia Game. Cheers to a night of fun, learning, and friendly competition!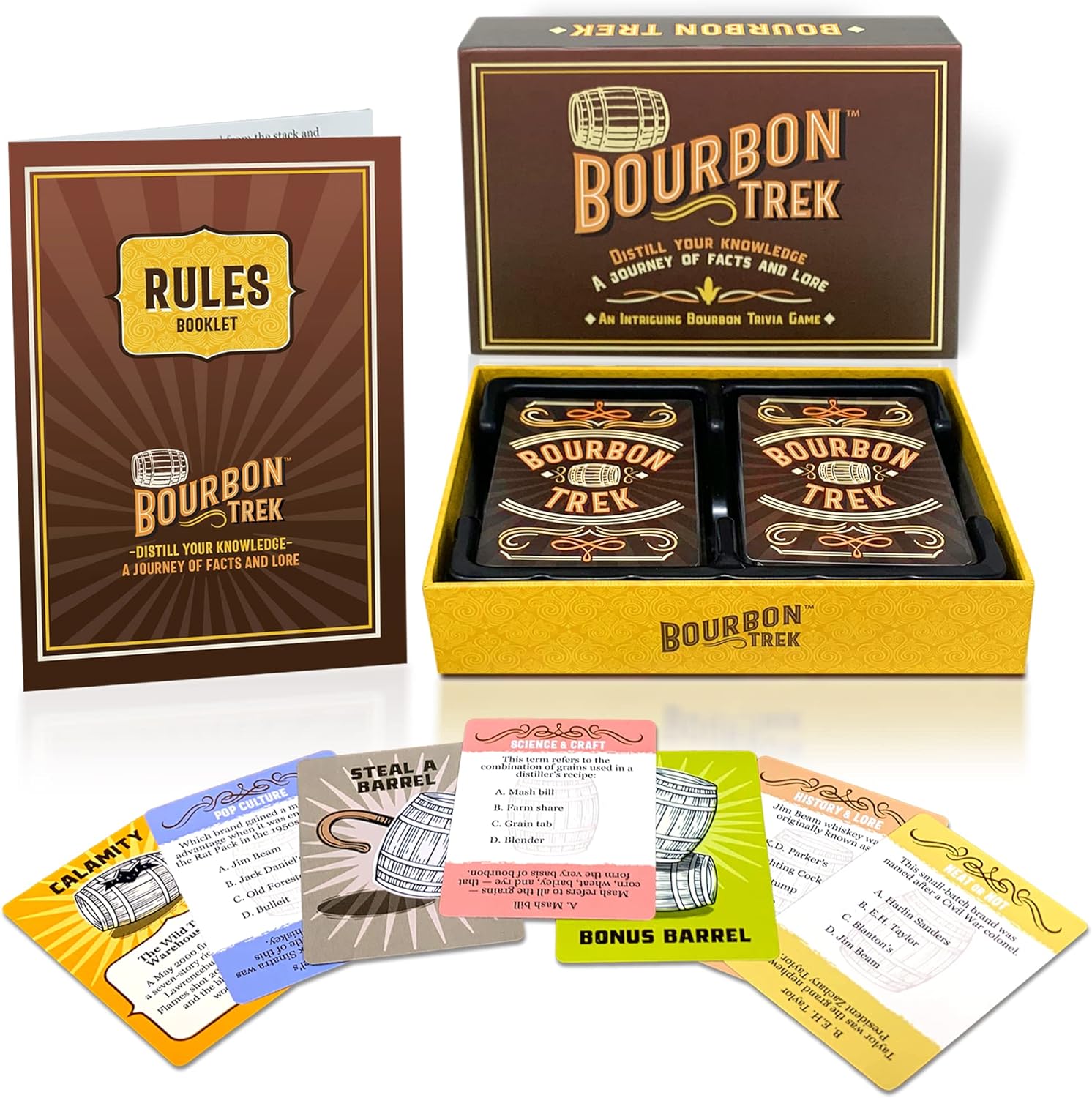 Amazon $22.95
Smoking Accessories
Enhance the flavor of your bourbon with a bourbon smoker or a cocktail smoker kit, complete with a torch for adding a smoky twist to your favorite drinks.
Cocktail Smoker Kit with Torch
For cocktail lovers wishing to give their drinks a hint of smokey flair, the Cocktail Smoker Kit with Torch is a need. A handheld torch, wood chips, and a glass dome are all included in this all-in-one kit, which enables customers to add smokey flavors to their cocktails. Using a straightforward yet efficient procedure, the glass dome is placed over the torch-lit wood chips, collecting the smoke and allowing it to flavor the beverage. The outcome is a visually spectacular and distinctively flavorful cocktail experience that will wow both customers and bartenders. With the Cocktail Smoker Kit with Torch, up your cocktail game and give your favorite drinks a seductively smokey edge.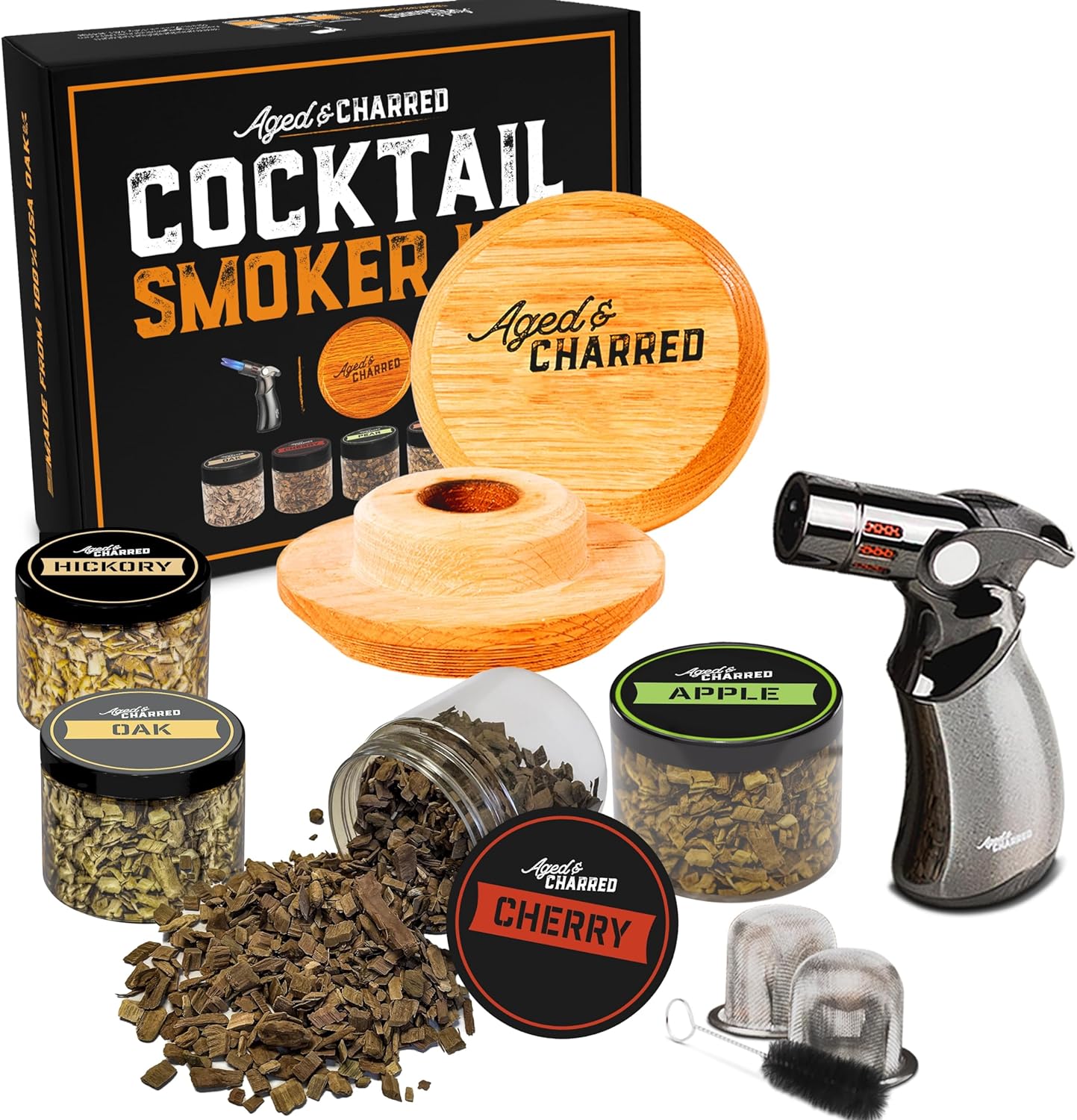 Amazon $49.59
Bourbon Smoker
Bourbon Smoker is an enthralling product created to intrigue and delight bourbon fans. This 
one-of-a-kind experience mixes the world of bourbon with the art of smoking, creating an unforgettable sensory trip. The procedure begins with the selection of premium bourbon, which is noted for its smoothness and complexity. After that, the bourbon is masterfully blended with the delicate scents and flavors of well selected smoking woods like oak or hickory. The bourbon absorbs the smoky essence as it ages, resulting in a rich and strong flavor that takes the spirit to new heights. The end result is a compelling bourbon with a great combination of smokey undertones and silky smoothness, inviting bourbon enthusiasts to relish every sip. Bourbon Smoker is an example of fine craftsmanship.
Amazon $27.64