Whiskey Gifts for Dad
whiskey-related gift when it comes to picking the ideal gift for Dad. Giving him a premium whiskey item would undoubtedly make his day even more memorable, whether he is a seasoned connoisseur or simply appreciates sipping a glass of great spirits at the end of a long day. Let's look at the top 15 whiskey presents that will show your dad how much you value his passion for this ageless libation.
Glassware and Accessories
Enhance Dad's whiskey experience with elegant and functional glassware like Mountain Whiskey Glasses and Whiskey Stones, or elevate his presentation with a stylish Whiskey Decanter Set.
Mountain Whiskey Glasses
Mountain whiskey glasses provide the whiskey-drinking experience a wild, outdoorsy feel. These glasses, which frequently have designs that are suggestive of mountains or other natural settings and are inspired by the untamed grandeur of nature, bring a bit of toughness to Dad's whiskey ritual. Mountain whiskey glasses are made to last a lifetime because of hardy materials like thick glass or resilient crystals. These glasses stand out from conventional glassware thanks to their distinctive shape and texture, which also make them easy to hold. These mountain-inspired glasses are the ideal partner, adding a touch of rough elegance to Dad's whiskey enjoyment, whether he's sipping whiskey by the fire or remembering outdoor exploits.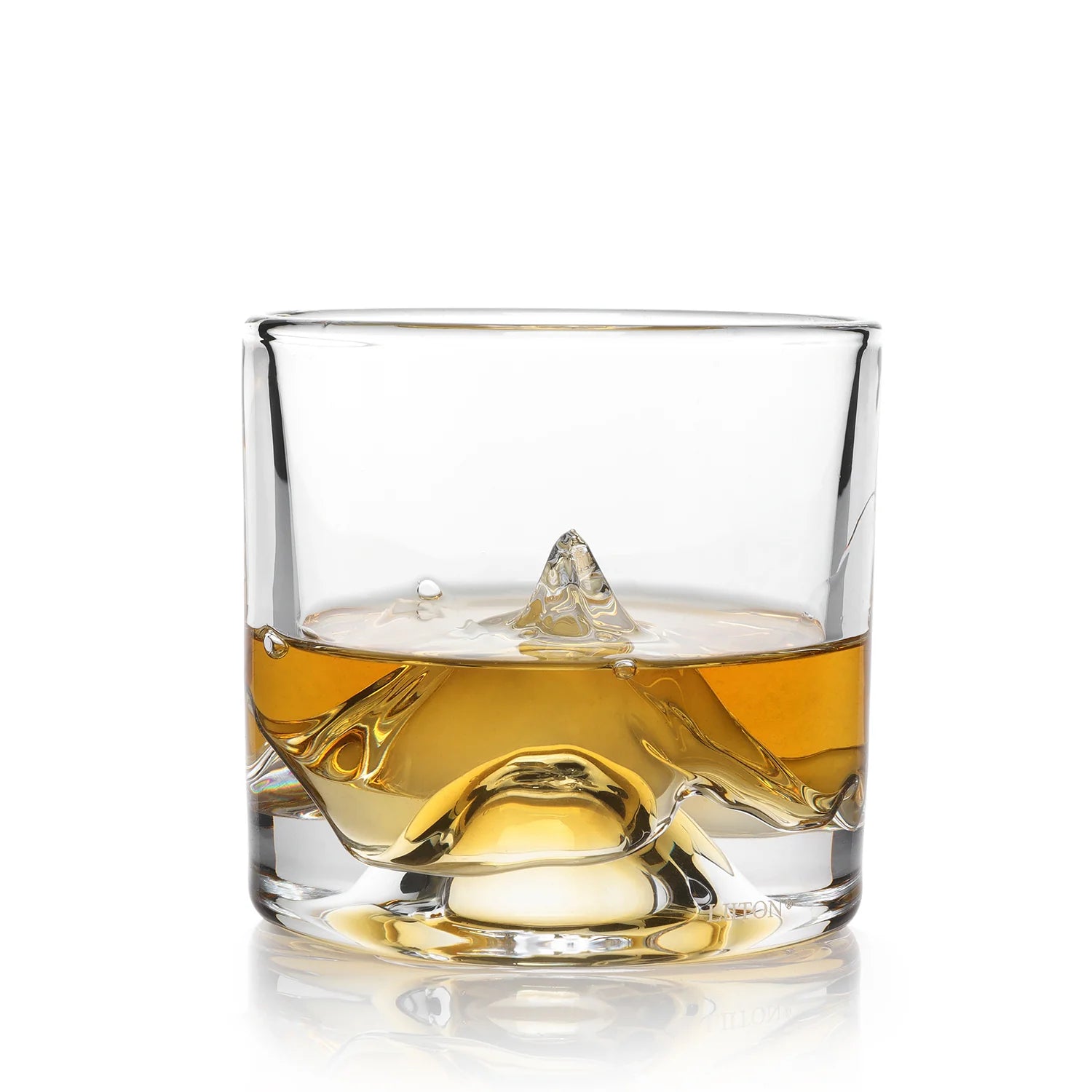 Liiton $29.95 - $59.95
Whiskey Stones
Whiskey stones are a must-have accessory for any whiskey lover who appreciates their drink chilled without dilution. These stylish and practical stones are typically made from materials like soapstone or stainless steel, which have excellent temperature-retaining properties. Dad can simply place them in the freezer for a few hours and then add them to his glass of whiskey to enjoy a perfectly chilled pour. Unlike traditional ice cubes, whiskey stones won't melt and water down the whiskey, allowing Dad to savor the full flavor profile of his favorite spirit. These stones also add a touch of elegance to his drinking experience, as they gently cool the whiskey while maintaining its integrity. With whiskey stones, Dad can enjoy his favorite whiskey at his preferred temperature, ensuring a delightful and uninterrupted sipping experience.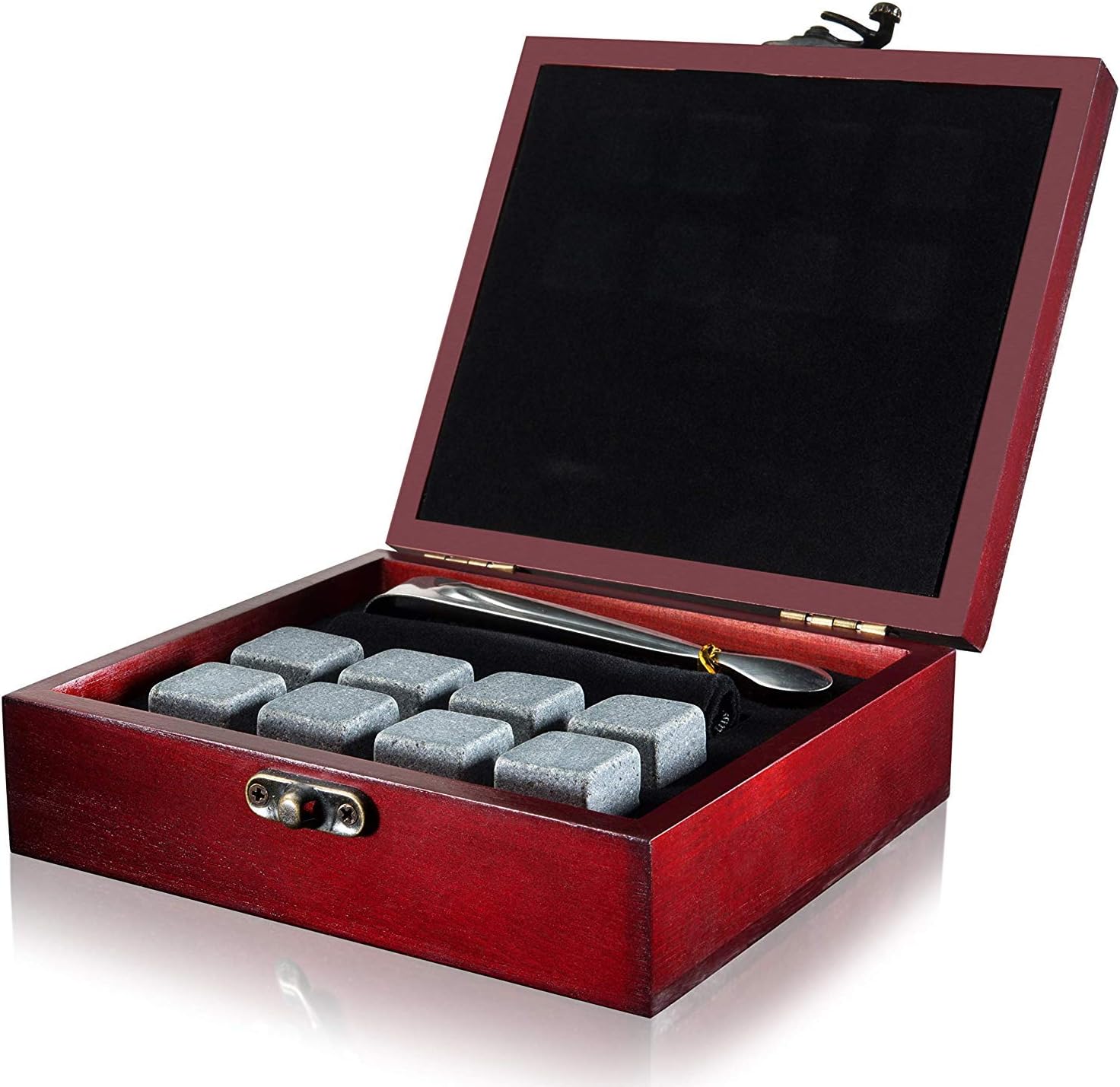 Amazon $11.99
Whiskey Decanter Set
A whiskey decanter set is an exquisite and thoughtful gift for Dad, perfect for elevating his whiskey-drinking experience. This set typically includes a beautifully designed decanter and matching glasses, all crafted with precision and elegance. The decanter serves as a centerpiece, showcasing the rich amber hue of the whiskey while adding a touch of sophistication to Dad's home bar or whiskey collection. The whiskey decanter set is a timeless and cherished gift that will be enjoyed for years to come.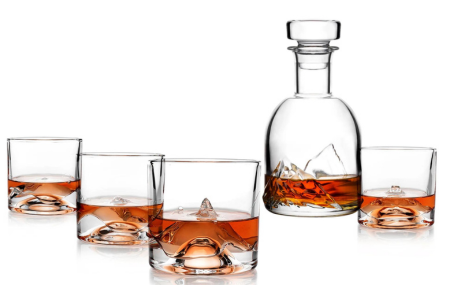 Liiton $149 - $499
Mixers and Garnishes
Take Dad's whiskey cocktails to the next level with Traverse City Whiskey Co. Premium Cocktail Cherries and Bittermilk Bourbon Barrel Aged Old Fashioned Syrup, adding delightful flavors and enhancing his mixing skills.
Traverse City Whiskey Co. Premium Cocktail Cherries
Traverse City Whiskey Co. Premium Cocktail Cherries are the perfect complement to Dad's whiskey cocktails, adding a burst of sweet and tangy flavor to each sip. Hand-picked and carefully crafted, these cherries are made from premium cherries that are soaked in Traverse City Whiskey Co.'s own whiskey blend. The result is a delightful combination of rich, fruity flavors infused with the essence of whiskey. These cocktail cherries elevate any whiskey-based drink, from classic Old Fashioneds to Manhattan cocktails, creating a luxurious and indulgent experience. Dad can garnish his favorite libations with these premium cherries, adding a visually appealing touch and an explosion of flavor that will surely impress both his taste buds and his guests. The Traverse City Whiskey Co. Premium Cocktail Cherries are a must-have addition to Dad's home bar, bringing a touch of sweetness and sophistication to his whiskey cocktail creations.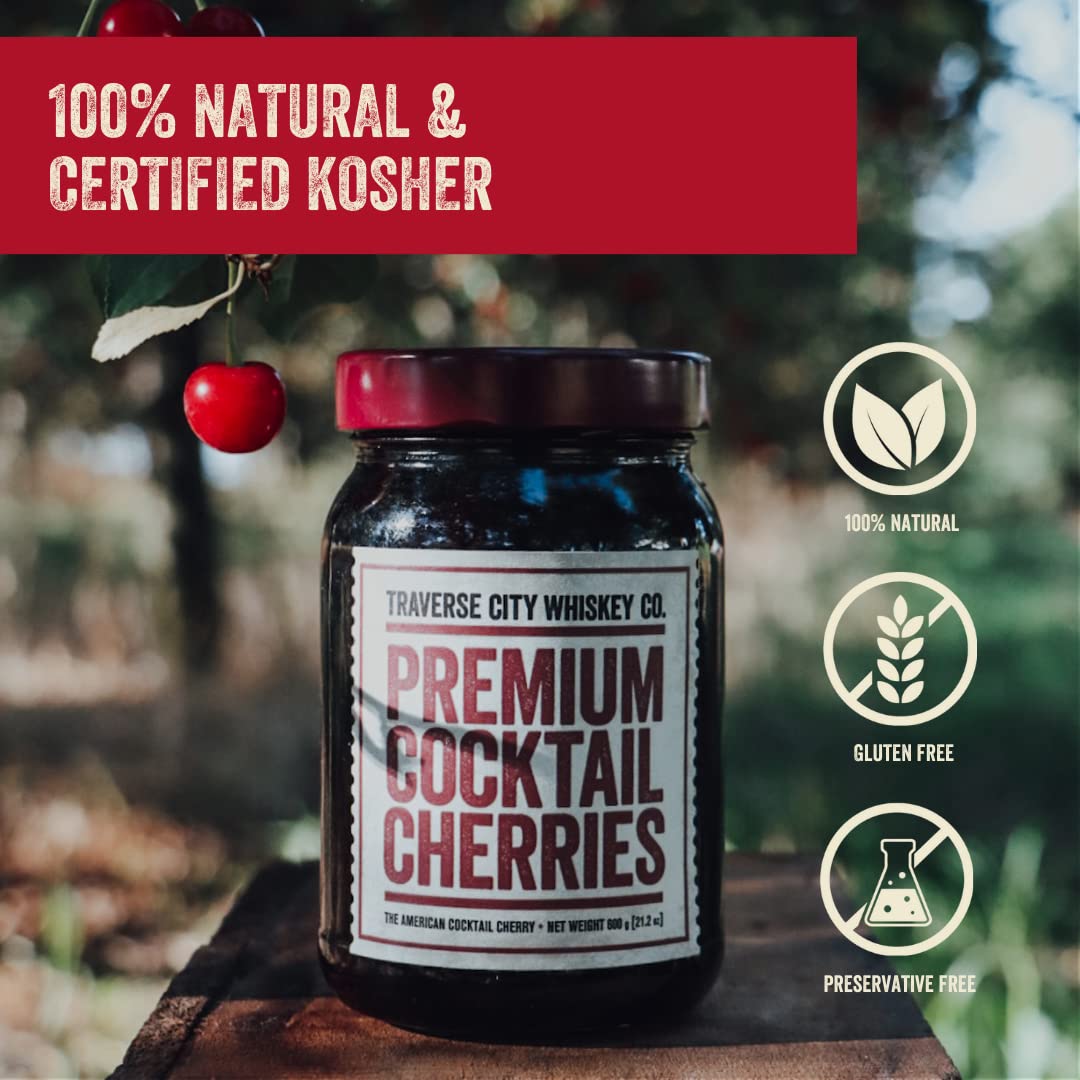 Amazon $20
Bittermilk Bourbon Barrel Aged Old Fashioned Syrup
For Dad's whiskey cocktail game, Bittermilk Bourbon Barrel Aged Old Fashioned Syrup is a game-changer. This specialty syrup has been skillfully created to faithfully recreate the flavor of an Old Fashioned cocktail with a modern touch. It gives Dad's favorite whiskey-based beverages more depth and complexity because it's made with a special blend of quality ingredients and matured in bourbon barrels. Dad can easily make a chic Old Fashioned at home thanks to the thick, velvety syrup's ideal balancing act of sweetness, bitterness, and aromatic notes. He can turn a plain tumbler of whiskey into a masterfully constructed drink with just a dash of this syrup. Whiskey lovers will appreciate Bittermilk Bourbon Barrel Aged Old Fashioned Syrup, which provides convenience, authenticity, and a superior drinking experience that Dad will savor with every sip.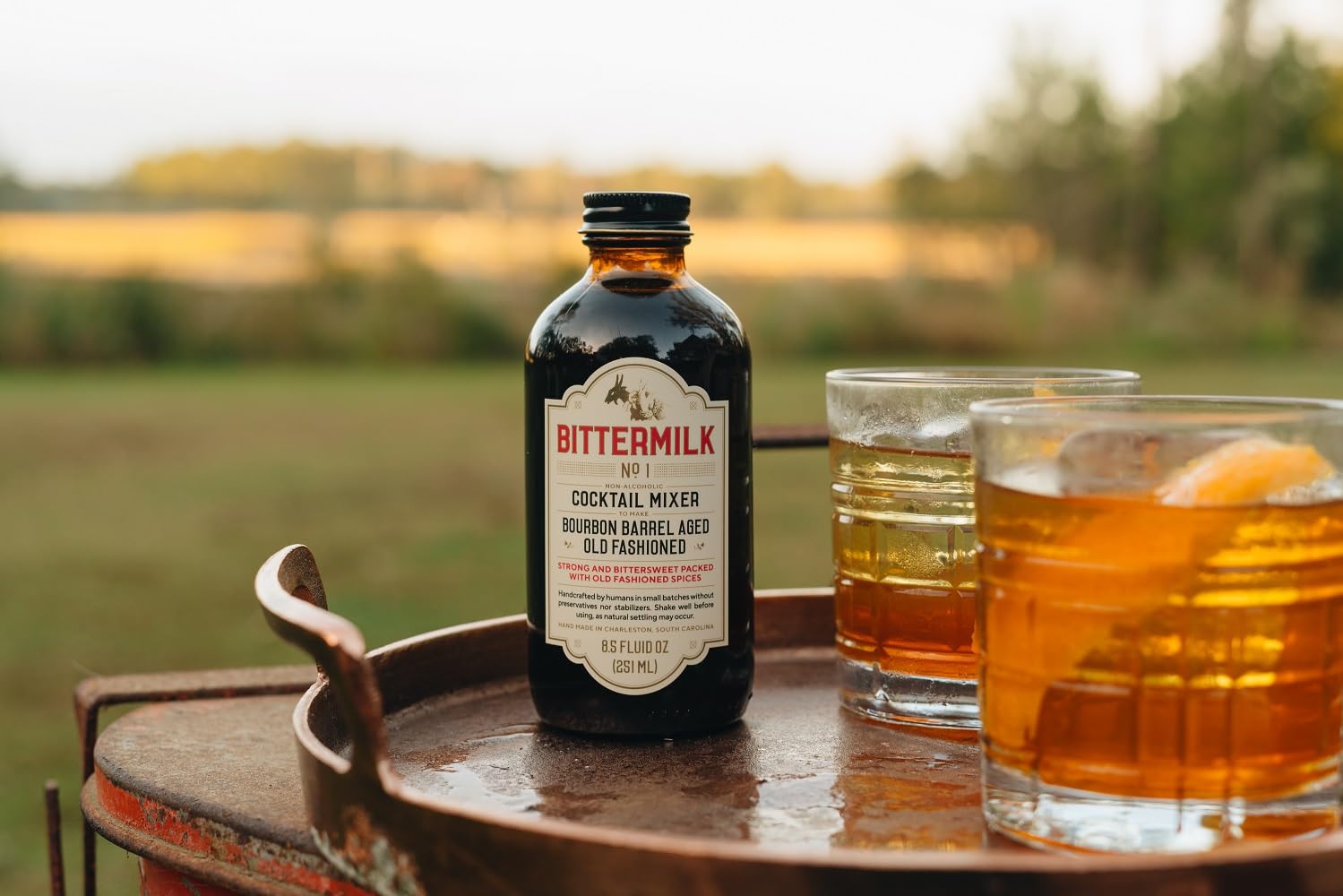 amazon $19.99
Home Decor and Fragrances
Set the mood with a Bourbon Scented Candle, infusing Dad's space with the inviting and cozy aroma of his favorite spirit.
Bourbon-Scented Candle
A bourbon-scented candle is the ideal present for Dad, especially if he enjoys whiskey and is drawn to its complex perfume. The wonderful perfume of a quality bourbon fills the space as this scented candle emits a warm and welcoming environment. Dad will be transported to a welcoming whiskey lounge or a quaint distillery by the expertly designed aroma, which perfectly embodies the essence of the wood, caramel, and vanilla notes that are frequently present in premium bourbons. This candle is a perfect addition to his home decor, whether he wants to create a more comfortable environment for drinking whiskey or just to enjoy the soothing aroma of bourbon. The bourbon-scented candle will undoubtedly promote relaxation with its flickering flame and alluring perfume.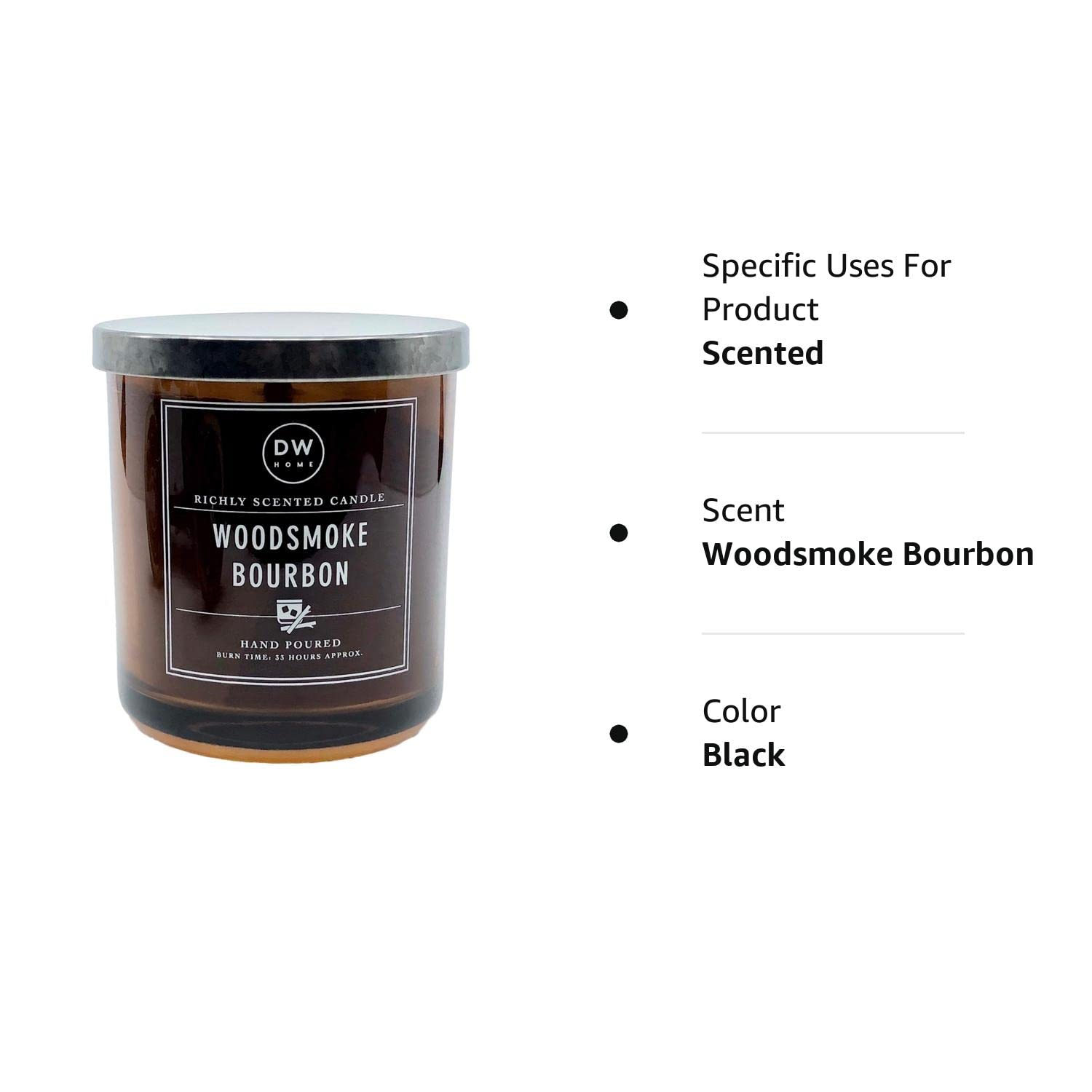 amazon $32.95
Fine Whiskies
Treat Dad to exceptional taste experiences with the renowned Macallan 25-Year Sherry Oak Single Malt Scotch Whisky and The Character of Islay Whiskey Tasting Set, allowing him to explore a range of exquisite flavors and profiles.
The Character of Islay Whiskey Tasting Set
The Character of Islay Whiskey Tasting Set is a remarkable gift for Dad, especially if he has an affinity for the distinct and peaty flavors of Islay whiskies. This tasting set offers a curated selection of Islay single malt whiskies, allowing Dad to explore and appreciate the unique character of this renowned whisky region. Each bottle in the set showcases the distinctive smoky, maritime, and robust qualities that Islay whiskies are known for. From the earthy notes of peat smoke to hints of brine, citrus, and oak, Dad can embark on a sensory journey and discover the intricacies of Islay whiskies.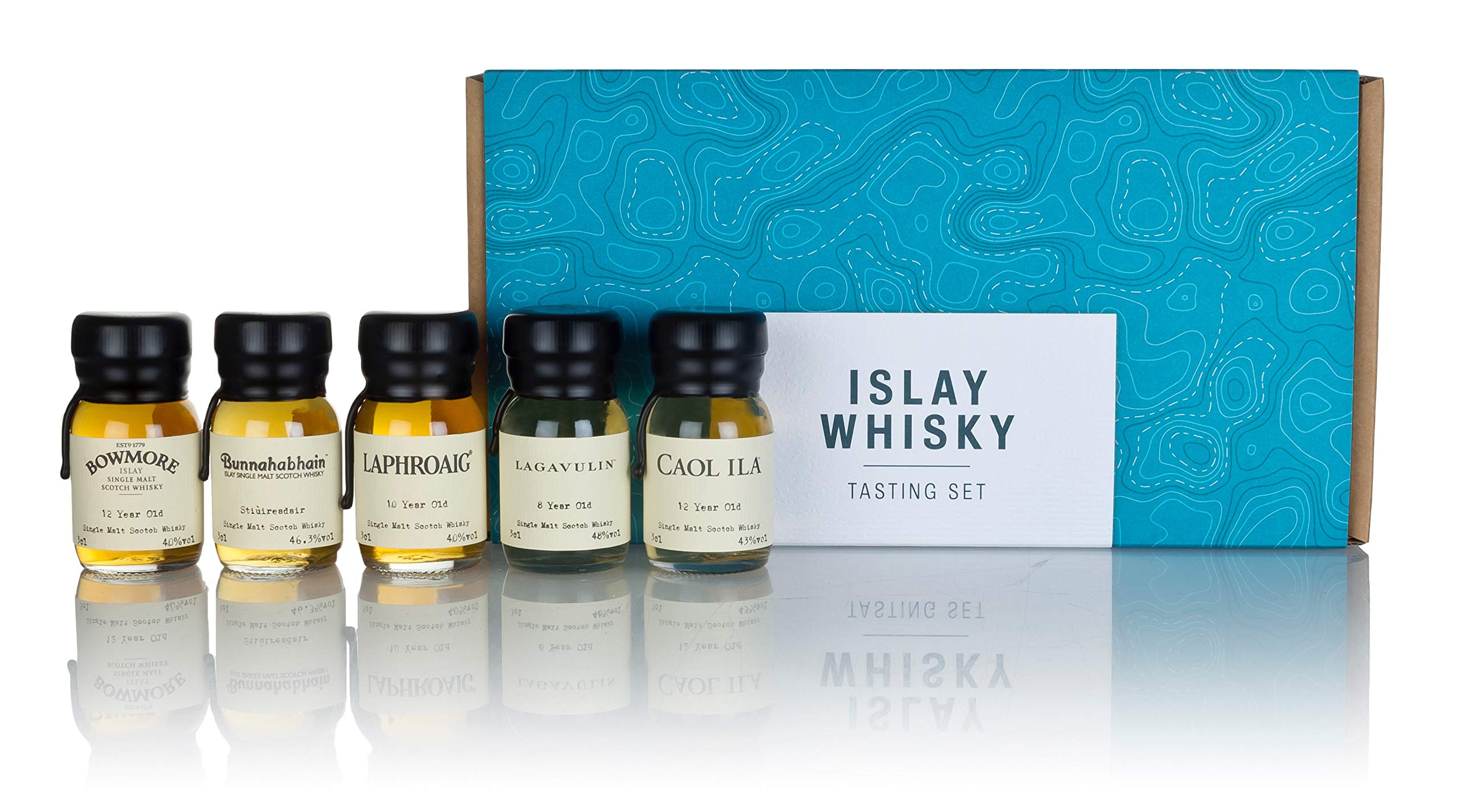 Amazon $44.62
Personalized Gifts
Create a truly special and sentimental gift for Dad with a Personalized Whiskey Barrel, allowing him to age and customize his own whiskey, adding a personal touch to his passion.
Crate and Barrel Bar Tool Set
The Crate and Barrel Bar Tool Set is the ultimate gift for Dad, providing him with all the essential tools he needs to become a master of mixology. This comprehensive set includes high-quality stainless steel tools such as a cocktail shaker, jigger, strainer, muddler, and more, ensuring that Dad has everything at his fingertips to create impressive cocktails. The sleek and stylish design of the tools adds a touch of sophistication to Dad's home bar, making it a standout centerpiece. With the Crate and Barrel Bar Tool Set, Dad can unleash his creativity and experiment with a wide range of cocktails, impressing guests and delighting his own taste buds. It's a gift that combines functionality, aesthetics, and craftsmanship, empowering Dad to elevate his bartending skills and craft unforgettable libations.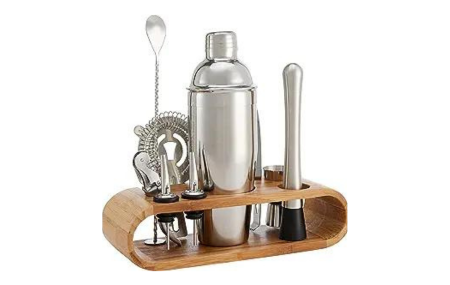 Amazon $38.23
Cigars Set
A luxurious and extravagant gift for Dad, the cigars set is ideal for individuals who value the great art of cigar smoking. This package often contains a number of quality cigars from well-known brands that have been carefully chosen to offer a variety of tastes, strengths, and sizes. With the use of the best tobacco leaves and great craftsmanship, each cigar offers a smooth and enjoyable smoking experience. The kit might also come with extras like a humidor and a cigar cutter, giving Dad everything he needs to properly prepare and store his smokes. Dad can unwind and relish moments of relaxation with the Cigars Set while savoring the robust scents and intricate flavors that accompany each puff. It's a classy present that honors Dad's love of cigars and enables him to indulge in a timeless tradition and create memorable experiences.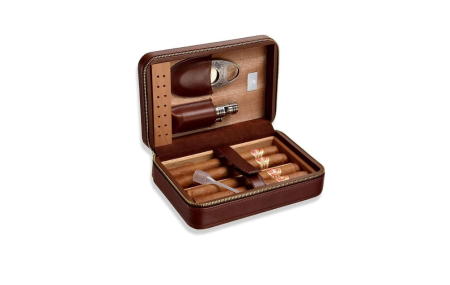 Amazon $691.95
Coffee and Beverage
Surprise Dad with the delightful blend of flavors in Tennessee Whiskey Coffee, combining the richness of coffee with the distinctive essence of Tennessee whiskey for a unique and satisfying cup of joe.
Tennessee Whiskey Coffee
Tennessee whiskey coffee is a delightful and unique gift for Dad, especially if he enjoys both whiskey and a good cup of coffee. This special blend combines the rich flavors of Tennessee whiskey with the bold and invigorating taste of coffee, resulting in a harmonious fusion of two beloved beverages. The carefully selected coffee beans are infused with the essence of Tennessee whiskey, creating a distinctive and aromatic brew that tantalizes the taste buds. Each sip offers a delightful combination of robust coffee notes with hints of caramel, vanilla, and oak, reminiscent of the flavors found in fine Tennessee whiskeys. Dad can savor this flavorful coffee as a morning pick-me-up or enjoy it as a special treat throughout the day. The Tennessee whiskey coffee is a unique and flavorful gift that celebrates Dad's love for both whiskey and coffee, providing him with a delightful and indulgent sensory experience.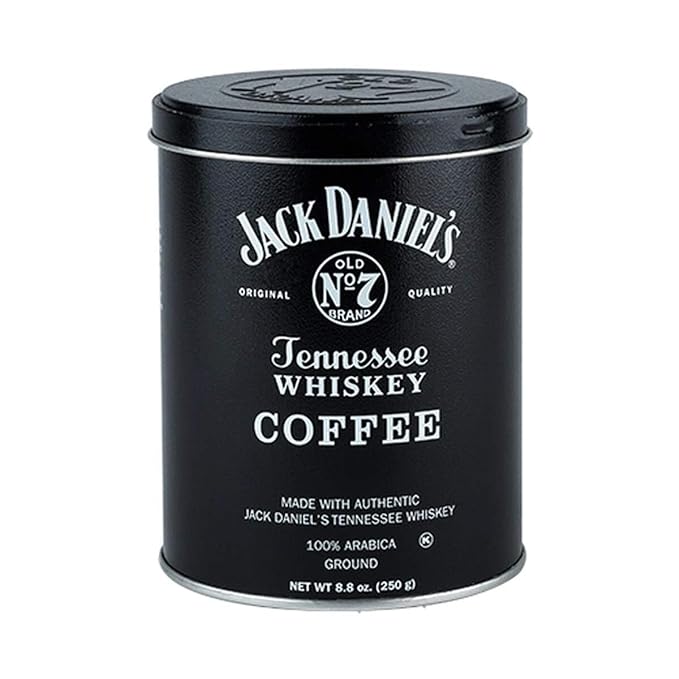 Amazon $20.20
Novelty Items
Add a touch of fun and novelty to Dad's whiskey enjoyment with Whiskey-Infused Toothpicks, bringing a subtle taste of whiskey to his post-meal rituals, or gift him a Whiskey Master Class Book for an educational and enlightening journey into the world of whiskey.
Whiskey-Infused Toothpicks
Whiskey-infused toothpicks are a fascinating and distinctive gift for Dad, offering a creative twist on his whiskey appreciation. These toothpicks are carefully crafted and infused with the flavors of whiskey, creating a unique and enjoyable way to savor the essence of his favorite spirit. When Dad uses these toothpicks, he'll experience subtle notes of whiskey that emerge as he gently bites down or rolls the toothpick in his mouth. The flavors are not overpowering but rather provide a pleasant and lingering taste that adds a touch of luxury to his daily routine. These toothpicks are perfect for after-dinner enjoyment or as a subtle indulgence throughout the day. They serve as a conversation starter and a unique way for Dad to showcase his passion for whiskey in unexpected ways. Whiskey-infused toothpicks are a small but remarkable gift that brings a dash of whiskey charm to Dad's everyday moments.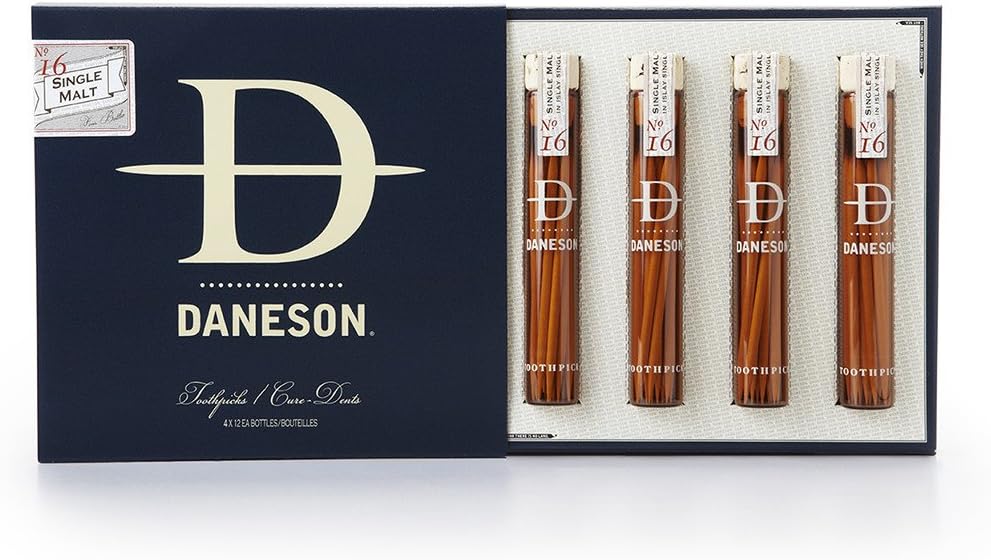 amazon $55
Whiskey: A Tasting Course
"Whiskey: A Tasting Course" is an interactive guide that delves into the art of whiskey tasting. This engaging book takes you on a comprehensive journey, teaching you about whiskey from its basic production principles to the exploration of diverse flavor profiles and suggested pairings. Through its interactive approach and valuable activities, this course enhances your palate, elevates your whiskey appreciation, and transforms you into a more informed whiskey enthusiast. Whether you're a novice or a seasoned connoisseur, this book serves as an excellent tool for refining your tasting skills and discovering fresh ways to savor the nuances of whiskey.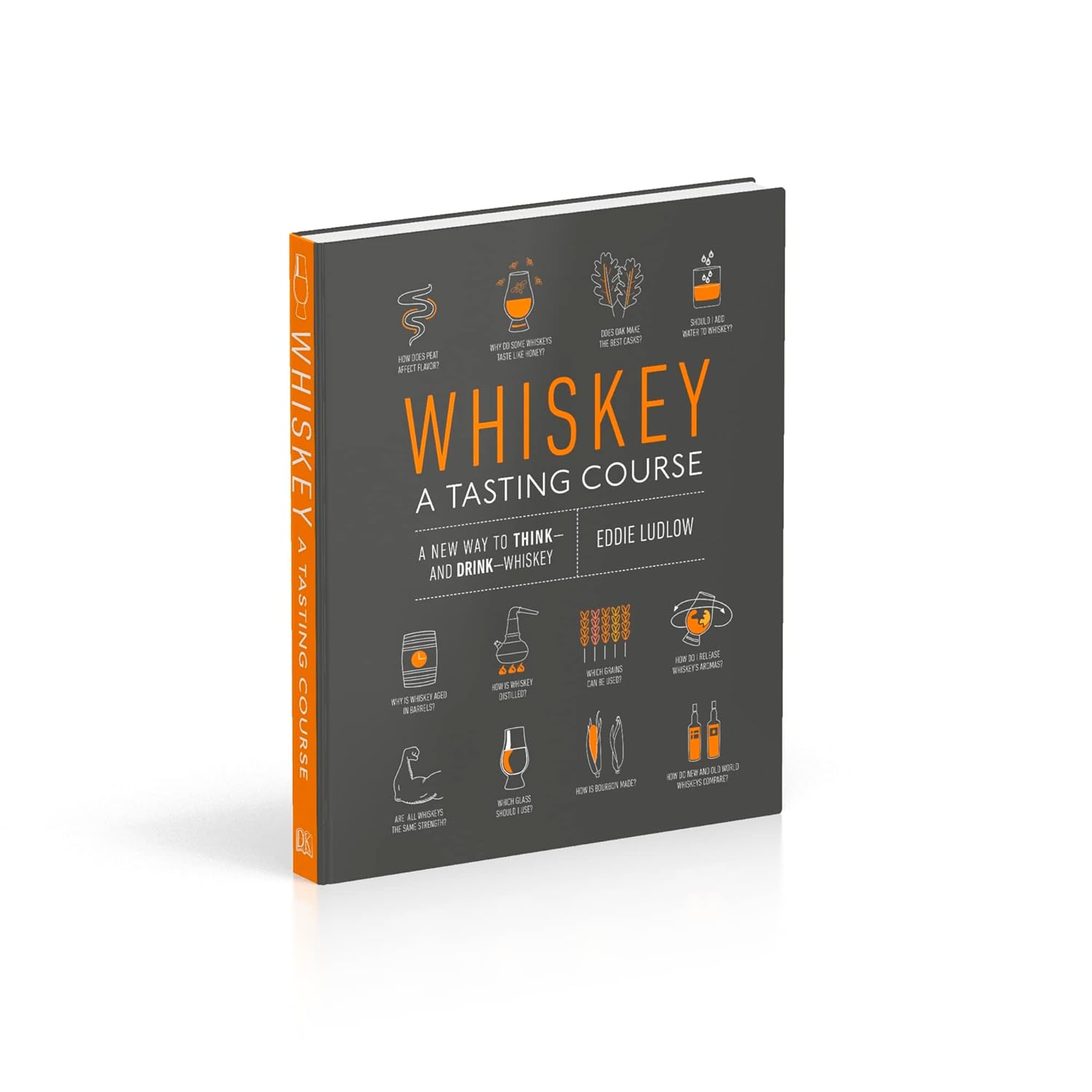 Amazon $19.49
Travel and Accessories
Make sure Dad can enjoy his favorite whiskey on the go with the durable and portable Stanley Classic Flask, a reliable and stylish companion for his adventures.
Stanley Classic Flask
The Stanley Classic Flask is a timeless and practical gift for Dad, perfect for those moments when he wants to enjoy his favorite whiskey on the go. Crafted with durability in mind, this flask is made from high-quality stainless steel, ensuring that Dad's whiskey remains well-preserved and flavorful. The iconic design, featuring a slim profile and a reliable screw-top lid, makes it easy to slip into a pocket or bag for convenient access to his beloved spirits. The flask's compact size doesn't compromise on capacity, as it can hold a generous amount of whiskey to satisfy Dad's thirst. Whether he's embarking on a hiking adventure, attending a sporting event, or simply enjoying a quiet moment outdoors, the Stanley Classic Flask allows Dad to enjoy his favorite whiskey wherever he goes. It's a reliable and stylish accessory that embodies both functionality and tradition, making it an ideal gift for the whiskey-loving Dad on the move.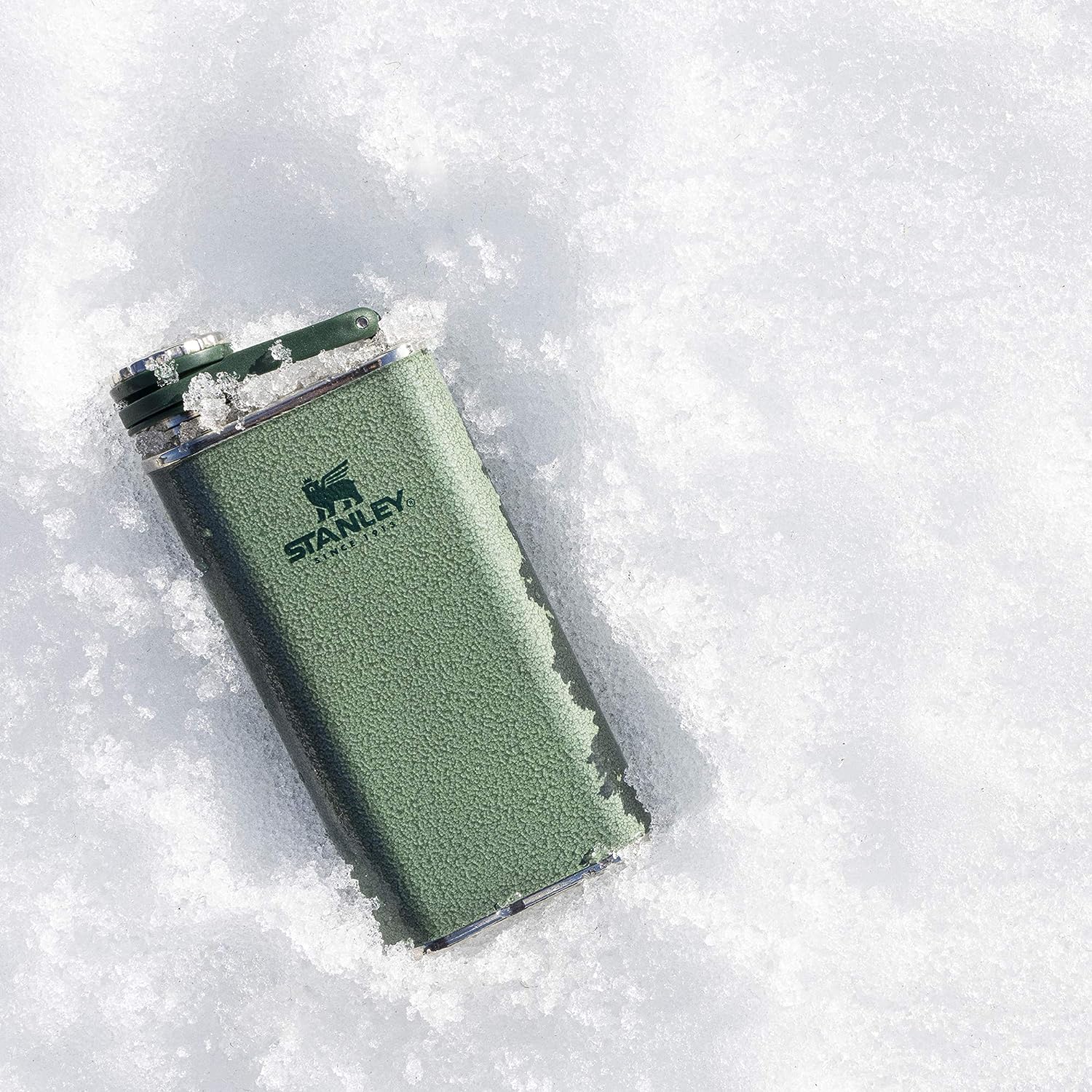 Amazon $20